Allyn King to Announce New Song in Press Conference
New York City – November 24, 2022 – The management of AQD Entertainment LLC, along with AQD Records, is pleased to inform that a press conference will be held to announce the release of the new song and video clip by our represented artist, Allyn King El Niño de Oro, titled "Allyn King".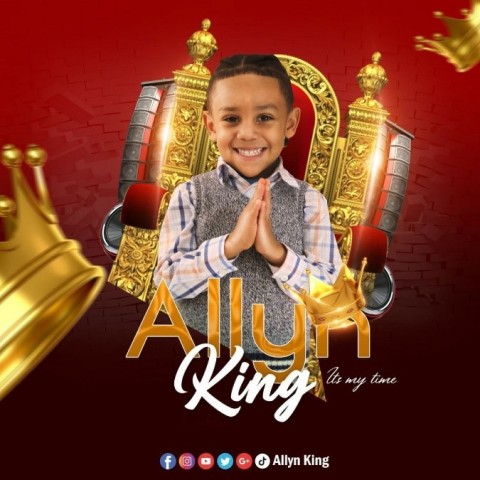 The conference will take place on Saturday, December 3, at Second Level Bar & Restaurant, located at 1174 Elizabeth Av., Downtown Elizabeth, NJ, a business that will host participants and guests in its modern and prestigious space.
We extend an invitation to the media, business people in the arts and entertainment industry, and the staff involved in the audiovisual production, to join the event between 3:00 P.M. to 5:30 P.M.
The conference will detail the production process of the song and its official video clip with state-of-the-art 3D animations, made by a highly qualified team in all areas, in addition to providing insights on the future plans related to Allyn King's career. Also, we will feature the presence of special guest artists who will contribute their valuable point of view on this production.
The evening will be covered and broadcast by various national and international media and press outlets, including radio and TV news shows, among them Telemundo and Univision. Allyn King El Niño de Oro will be answering to the press and posing for the cameras of all the reputable entertainment channels.
At the same time, it will be recorded for broadcast on The Nylah and Allyn Show, a children's and educational TV show that airs over 15 countries on international and digital channels, which is also hosted by Allyn King together with urban artist Nylah Star.
The press conference will be officially sponsored by Mamita's Ices, our partner company whose brand will appear in all the physical and digital promotion of the event, and will also offer its special and tasty ice creams for the enjoyment of all guests.
Furthermore, businessman and founder of The Great Dominican Parade of the Bronx Felipe Febles, will honor Allyn King for his new song and video clip on December 11, at Casa del Mar Seafood Restaurant, located at 1779 Webster Av., Bronx, NY. We extend an invitation to all interested parties to attend this presentation and join the young singer in yet another milestone in his career.
– Andrés Durán
General Manager & Producer
Direct Contact
Andres Duran
Cell phone: +1 (201) 515-1929
Email: [email protected]
Allyn King Social Media
YouTube: https://www.youtube.com/channel/UCije4sC29M2MLXWvG6-DiPg
Instagram: https://www.instagram.com/allynking_oficial/
Facebook: https://www.facebook.com/profile.php?id=100069426559871
Media Contact
Company Name: Allynking official
Contact Person: Andres Duran
Email: Send Email
Phone: +1 (201) 515-1929
Country: United States
Website: https://www.instagram.com/allynking_oficial/