Frederick Fields Of FLF Educational Solutions Sets Sight on Post COVID Priorities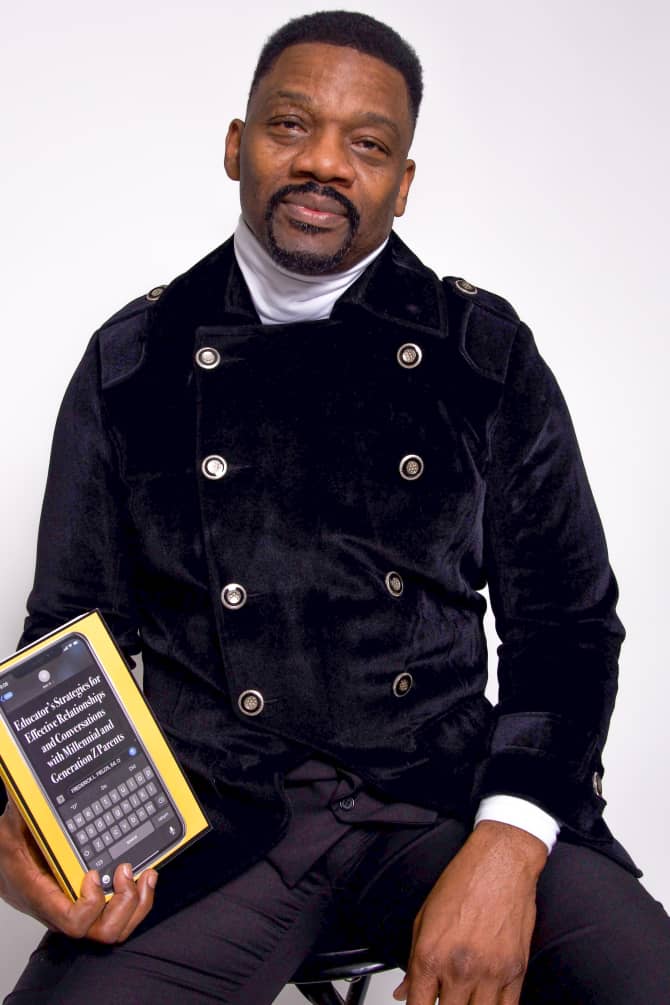 Passionate educationist and founder of FLF Educational Solutions, Frederick Fields, highlights the plights of children and parents as schools begin a complete return to in-person learning
2020 was a difficult year, to say the least with the pandemic, racial injustice, the increase of violence, and many children unable to attend school in person. Needless to say, it has indeed been a year of trauma, with kids experiencing a deficit in peer interaction despite having more time with their parents and caregivers.
The major source of worry as the system moves toward the preliminary stages of beginning a complete return to in-person learning is "what should be our priorities." The top priority should be to ensure all educators are aware of the need for trauma-informed care for the students as they return, considering that some have been victims of abuse, hunger, and homelessness. Teachers and staff should have the requisite skills to recognize signs of distress among students, increase the availability of mental health services and resources, address stigma through mental health literacy and teach students to manage feelings even amidst the pandemic.
According to Fred Fields Little Rock, as more information is being learned about the pandemic, it is important to focus on ensuring children, youth, and young adults are afforded all mental health support necessary to thwart depression, anxiety, and thoughts of suicide, which has increased over 25% in the aforementioned age group the past year according to M. A. Reger, I. H. Stanley and T. E. Joiner who co-authored: Suicide Mortality And Coronavirus Disease 2019: A Perfect Storm. Additionally, it is important to be mindful that gun and domestic violence has also increased to 31% and both can cause major trauma for any student who witnessed either.
Educators must be committed to providing support to their wards, with the diverse backgrounds and experiences making it even more important for an increased level of care. Mastering the art of being empathic communicators and working tirelessly to attain the trust of parents and students is imperative. Consequently, educators need to broaden their reach and think outside their comfort levels to meet the students, parents, and patrons at the point where they are mentally and physically independent.
Educators, as well as community members, parents, and patrons, should be prepared to provide the supports independent of bias, resonating with the old adage – "it takes a village to educate children." The support of the coaches, doctors, caregivers, extended family members, and a host of others is also needed to address the mental health needs of students.
In a related development, it is imperative to bring the conversation to life by recognizing that mental health can negatively impact physical health. Therefore, in an effort to really be impactful when it comes to supporting children as they grow into adulthood, it is important to augment the understanding of mental health and care for it as for physical health independent of stigma and judgment.
The challenges highlighted by Frederick Fields Little Rock of Little Rock school district should be faced head-on as the world moves full speed ahead toward the long-awaited post-COVID era. Accepting the fact that mental health support is needed coupled with having respect is a mandate. Consequently, it is important to be committed to avoid being timid about having those tough conversations as needed to embrace and support students with not only words but resources. This will help to change the trajectory of the lives of students and afford them an opportunity to have a full, productive, and healthy life.
Media Contact
Company Name: FLF Educational Solutions
Contact Person: Frederick Fields
Email: Send Email
City: Little Rock
State: Arkansas
Country: United States
Website: flfeducationalsolutions.com