Best Product Lists Data reveals the top 5 verticals most shopped online on the platform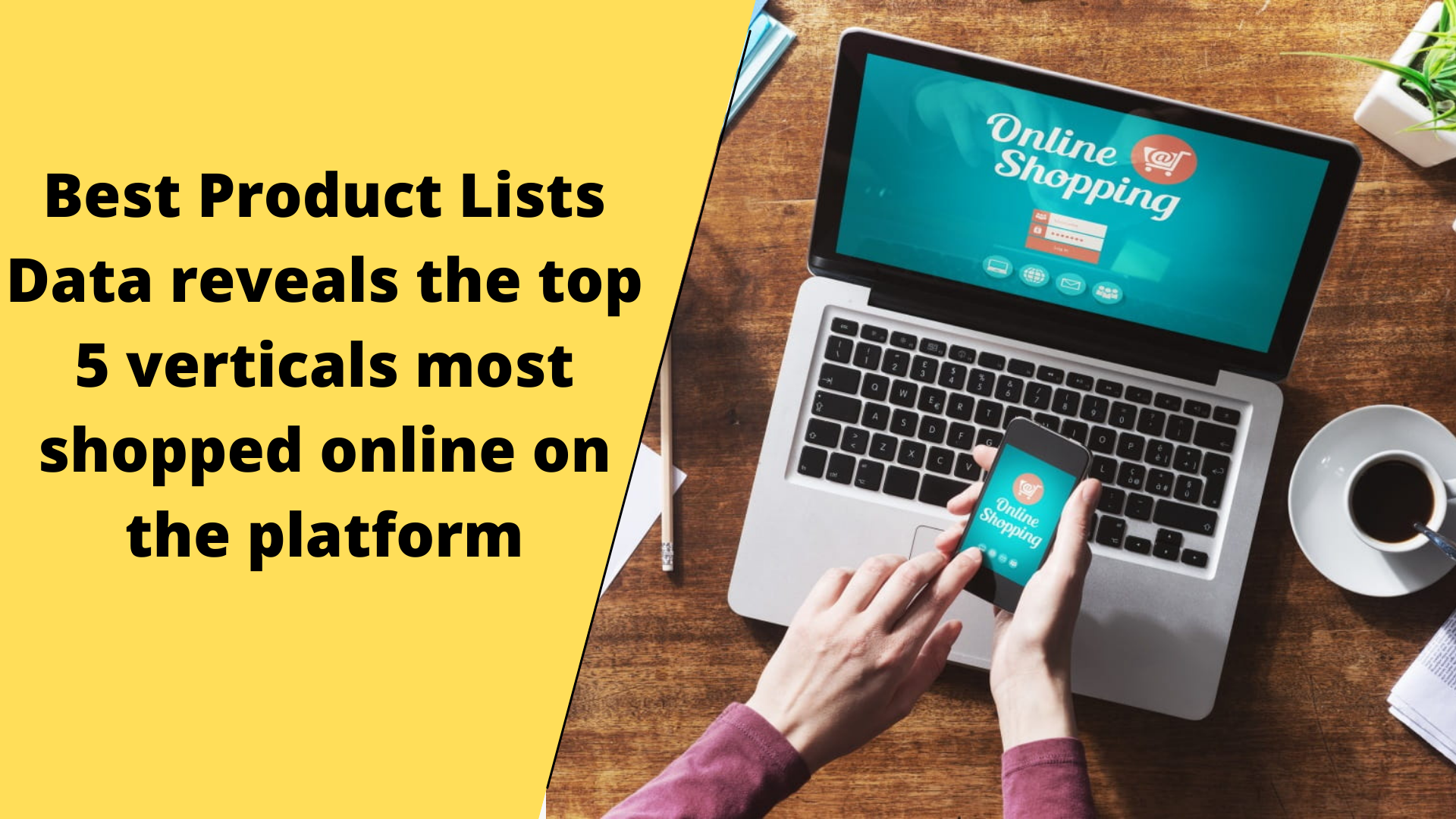 Best Product Lists reveal the top 5 verticals shopped online recently. Most health and wellness, fitness equipment, online games, online education, meals are purchased during the pandemic.
The COVID-19 pandemic is booming in most countries all around the world, so this has strongly influenced user shopping behavior. People tend to switch from offline to online stores.
From January 2021 to April 2021, almost 75% of people shopped online through online shopping platforms. Only 25% aren't able to approach the online shopping market because of no access to the internet.
At Best Product Lists, the rate of visitors increases 45% compared to the same period last year. Users' purchasing power varies with different product lines.
Data analysis of Best Product Lists shows that health and wellness, fitness equipment, online games, online education, meals are the top 5 verticals shopped recently.
Health and wellness
Due to the big impact of COVID-19, most consumers spend a lot of money on health products more than ever. Face masks and hand wash gels are essential items most shopped at Best product List.
The data shows that the keyword "top face masks" is the top searching on the platform. Up to 70% of visits search for the keyword "face mask review". Besides, vitamins, supplements are also sold in huge amounts every day.
Fitness equipment
Fitness equipment is also high-demand item recently. While gym centers and outdoor activities are limited, people tend to work out at home. 35% of users are ready to spend a lot of money to buy fitness equipment.
Pull-up Bar, Adjustable Dumbbells, Jump-rope, Yoga Mat, … are the best fitness equipment purchased. Besides, users also search for online fitness classes more. This brings about a 45% higher search volume for the fitness category than in 2020.
Online games
Due to the pandemic, the options for entertainment become quite limited, people increasingly stay and work from home. Therefore, along with health & wellness and fitness equipment, users buy online games more.
According to statistics, searches in the game category have risen 65%. The rate of visitors buying board games or card games from the US, UK, Canada, Australia increased 45.32%, 35.21%, 20.93%, 12.29%, 27.62% respectively.
Online education
Remote education has become more popular during the pandemic. Online courses have also received much attention from users.
Many reputable educational websites are expanding their remote learning offerings to support both students and teachers. The result is a 62% increase in search volume for online education-related products. In addition, laptops and tablets have seen strong sales growth.
Meals
While restaurants remain closed and people grow tired of cooking, the search volume for prepared meals is 38% higher than ever before.
Consumers use prepared meals multiple times a day and purchase at a higher rate. And pre-planned box meals are in vogue. Retailers are expected to increase their sales numbers.
As a destination for all the latest product reviews and roundups that are at the right price, Best Product Lists supports partner stores to update the best products quickly and easily. The Best Product List team always tries to bring objective reviews about products helping users make the right choice.
"Best Product Lists strive to bring the most value to our users. All products are reviewed carefully before making ordering suggestions for customers." – Williams King, Marketing Director, shared.
Media Contact
Company Name: Best Product Lists
Contact Person: Williams King
Email: Send Email
Phone: +1 323 744 6998
Address:700 West 7th Street
City: Los Angeles
State: CA 90017
Country: United States
Website: https://bestproductlists.com/