Trap King – Alex Kyza blows it hot with his Recent Music Release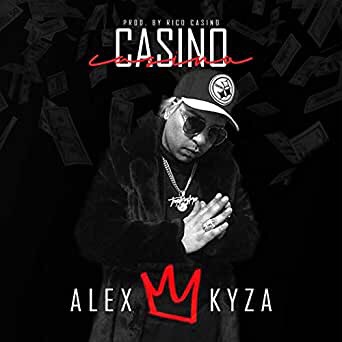 June 4, 2020 – Alex Kyza, popularly known as the trap king is a musician that has a lot of music songs production to his credit; he conceptualizes, writes and sings with a knack for excellence, unraveling trap music in its purest form, lately, he is causing a wave around the trap music fans.
The song Casino, at the intro, rises from the low tempo to the rising sounds of the trap tune and ending with a soothing note. From start to finish it's sung in Spanish. Casino prongs in the art of music itself, exploring the feel and novelty of the trap music.
In correspondence with Alex Kyza, he shared his inspiration towards the production of the songs, Casino, in his words, "While I was looking forwards to a produce a song that will pay homage to the trap music itself, I wanted to take my fans along, created what will resonate and that's what inspires the Casino."
Trap music is a genre that is beginning to pick up some traction through the consistent growth of the dance music culture. In spite of the fact that there is newly discovered publicity towards trap music or EDM Trap Music as some may call it, has as of late developed, there is a history behind the cause of the Trap, sort that is everything except new.
Alex is a multi-talented musician, with a booming voice and bags of character in his tone. He combines the art of Trap, EDM, Reggaetón, Trap Latino, to produce the finest rhythmic music. He has been able to work alongside top musicians in the hip-hop, trap genres, artists like Daddy Yankee, De La Ghetto, Yandel, Nengo Flow, Arcangel, and still counting.
The song, Casino is available to listen to on all digital platforms:
Spotify: https://open.spotify.com/album/4jw1b2awJNIp2tSOrTXoHr
Apple Music: https://music.apple.com/ng/music-video/casino-oficial-video/1491840059
Deezer: https://www.deezer.com/en/album/91946642
For more information about Alex Kyza, please follow him on IG via https://instagram.com/alexkyza?igshid=u0fq7n51ucil
Media Contact
Contact Person: Alex Kyza
Email: Send Email
Phone: 3057441649
Country: United States
Website: https://music.apple.com/us/album/casino-single/1458095391