Multi-media platform "Industry Certified" is bringing the best of pop culture news while providing a launchpad for the new artists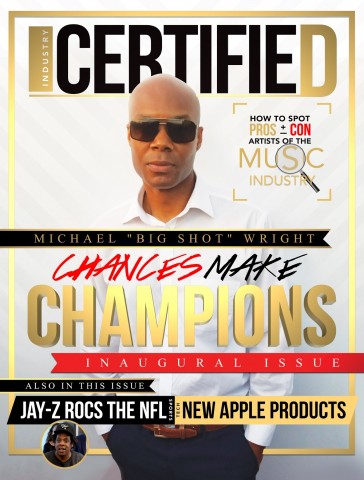 Industry Certified is a thriving multi-media platform that features exclusive news, updates, and articles in categories like music, sports, business, and lifestyle. It also provides comprehensive services for emerging artists to kick start their careers in the music, and entertainment industry. The platform goes by its mantra "Industry Certified-Live Legendary™", and a mindset to reach new heights, visit new places, both physically and imaginatively, which makes it stand out from the conventional media platforms.
Intending to create a community of thought leaders and high achievers, the platform is rapidly growing and expanding while encouraging others to thrive as well. The team of Industry Certified platform is passionate about music, business, culture, technology, and lifestyle. Together they bring the best of global literature and consumer education for those who seek a higher purpose in their life.
Industry Certified offers comprehensive PR services for aspiring artists. Understanding the importance of having an impactful Bio, it provides a range of Bio writing services, starting from $40 to $150, depending on the client's requirement. The Blog Post services can help the client put out information about their brand, music, product in the best way possible. As a client, you can opt for a short blog post, less than 500 words, and published to 2 different websites, or the feature blog post, with a word count between 500-1000 words and published to 3 different websites.
Besides, Industry Certified also offers Media Training services, through both phone and video sessions, with a price ranging from $50 to $200. The Special Artist Edition package is designed to publish a cover story for the artist, with a word count between 1200 to1800. Those who want to announce a piece of new music, product or business launch can opt for the press release service, done in the standard format between 300-500 words for $95.
All orders are processed between 3 to 5 business days.
If you are a budding artist, entrepreneur, or sportsperson, Industry Certified can help you get the right exposure for taking your career to the next level. More information can be found on their official website industrycertified.net.
Media Contact
Company Name: Industry Certified Inc.
Contact Person: Robert Terell, Founder and CEO
Email: Send Email
Phone: 917-725-7251
Country: United States
Website: www.industrycertified.net