Wildfire Collective is set to leave the listeners in awe with their latest single "Let Me In"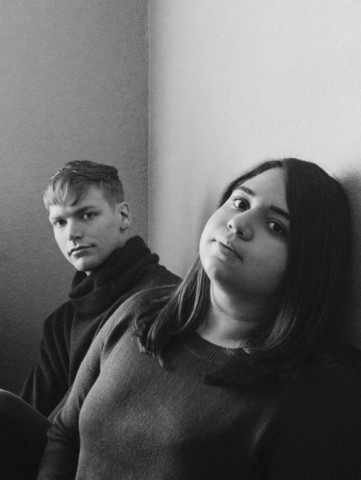 With the combination of two brilliant musicians, Kyle Wilson and Katia Bouza, Wildfire Collective makes an amazing duo who create heartwarming music. Separated by cities and united by their passion for music, Kyle and Katia met at Texas A&M University. With Kyle's music style being detailed electronic pop, and dance-pop and electronic music being Katia's, both the artists complement each other beautifully.
Wildfire Collective recently released their latest track "Let Me In" on March 26, 2020, which can be considered as one of the best songs by the duo. The song starts with soft beats and vocals with a subtle pick of pace after 40 seconds. The track "Let Me In" is a hundred percent foot-tapping number that would make the listeners sway their body and dive into the rhythm of this amazing song.
Telling about his musical journey, Kyle says, "I got to experiment with a lot of different genres, starting in classical and working my way into electronic music and DJ-ing in high school. Senior year of college, Jesus got a hold of me and called me back to himself. He is teaching me how to use my gifts in a way that brings me/others life and beauty, and is pleasing to Him". Katia has a different story where she adds, "I have been writing songs ever since I was 13, and never released music until I got to college and met Kyle. He showed me a new genre of music and helped me experiment with my sound."
"Let Me In" is a song written by Katia Bouza, in her quiet time with Jesus. Kyle instantly liked the demo of the song sent by Katia and he decided to spice it up a little. Kyle made sure to add dramatic strings into the intro and second verse, as they are Katia's favorite.
Kyle Wilson and Katia Bouza summons their fans to tell them that all beauty comes from Jesus and his beauty is enough to satisfy your deepest desire. They want to bring their listeners closer to God through their music.
Listen to the track "Let Me In" now on Spotify.com.
Media Contact
Company Name: Wildfire Collective
Contact Person: Katia Bouza
Email: Send Email
Country: United States
Website: www.katiabouza.com