Mackensie Butterfly Lark in Central Park by Deborah Ogden – a Mystery Children's Story about a Central Park Gypsy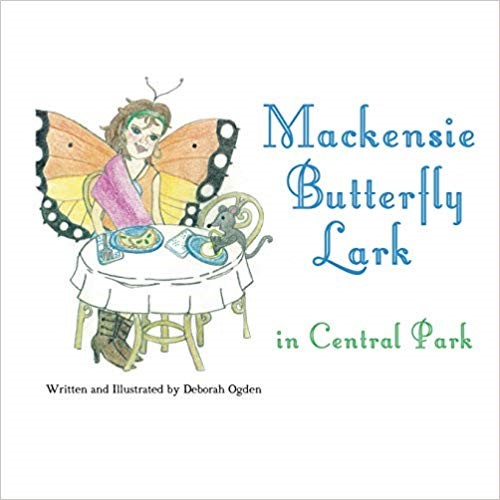 Laguna Niguel, CA – October 17, 2019 – Children's books with the investigation in real places aren't exactly aplenty. That's what makes the book "Mackensie Butterfly Lark in Central Park" so appealing and having a pull of its own. Written by Deborah Ogden, "Mackensie Butterfly Lark in Central Park" makes for a scintillating read for children. The story stimulates young minds and encourages creativity as well as engenders and nurtures the child-like curiosity. The book is now available on major online bookstores.
The plot of "Mackenzie Butterfly Lark in Central Park" centers the sudden disappearance of a gypsy girl by the name Mackenzie Butterfly Lark from Central Park New York. The gypsy girl sold gaily colored hearts in New York's world famous park. Cyndi Chowling and Tillie Tattle of Central Park News go on the investigating endeavor over the missing gypsy. What happened to Mackensie and the hearts she sold as well as what the investigation on behalf Cyndi Chowling and Tillie Tattle uncover to make the crux of "Mackensie Butterfly Lark in Central Park."
When asked what makes "Mackensie Butterfly Lark in Central Park" stand out among all the books out there, Deborah Ogden says, "I illustrated the characters before I placed them in a story. Many have names of my family and friends. The park benches, ice rink and bridge versus and ice rink and lights are actual fun existing attractions of Central Park."
Deborah Ogden has self-published "Mckensie Butterfly Lark in Central" with Archway. Now, Toplink is publishing the book, and it's an accomplishment for the author who wrote the book with great attention to detail to make New York's Central Park's attributes are as accurate as possible.
For more information about this book, visit, Amazon book link https://www.amazon.com/Mackensie-Butterfly-Lark-Central-Park/dp/1970066946/ref=sr_1_1?ie=UTF8&qid=1547753290&sr=8-1&keywords=9781970066944
About the author
Deborah Ogden completed a children's book writing course and a drawing course to jump-start her long goal of writing and illustrating a children's book. Deborah first book takes place in Central Park, New York. She has had the opportunity to travel to many countries, and Central Park is one of her favorite destinations. She has two sons who appear in the book as a hare and a fox. She is excited to reach out to those with curious little minds and fill them with imagination and big dreams!
Website: http://deborahogdenbooks.com
Social Media Accounts:
Facebook: https://www.facebook.com/Deborah-Ogden-466131017509779/
Twitter: https://twitter.com/_debbieogden
Tumblr: https://debbieogden.tumblr.com/
About Toplink Publishing
Toplink Publishing offers highly scalable platforms that are growing quickly, positioned to become the global leader in accessible and strategic publishing and marketing solutions. For new book/books to publish or publicize one's published work, contact by calling 1-888-375-9818.
Media Contact
Company Name: Toplink Publishing
Contact Person: Deborah Ogden
Email: Send Email
Phone: 888-375-9818
City: Kelly
State: North Carolina
Country: United States
Website: https://www.toplinkpublishing.com/