LoveRecon Announces November Marriage Seminar Dates And Venue For Couples To Restore The Love And Intimacy In Their Relationship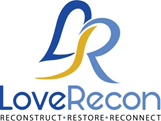 LoveRecon is known for its very effective interactive marriage seminar. The organization has announced the dates and venue for the upcoming November marriage retreat and seminar.
Sep 13, 2019 – Atlanta, GA – LoveRecon is a premium coaching organization offering a 4-day interactive marriage retreat in Duluth, GA. They have announced November session dates for the participants to attend and give a second chance to create a healthy loving marriage.
LoveRecon's experiential marriage seminar offers help, hope and healing to couples who want to revitalize their marriage. Couples will resolve conflict, address unresolved issues, restore peace, love and intimacy in a 4-day journey.
The LoveRecon Directors have over 60 years of combined experience facilitating marriage seminars, retreats and workshops across the nation. Their purpose is to provide both couples and individuals with the tools to communicate, forgive and resolve conflict in a healthy productive manner. In turn, this creates long-term results for personal, shared and relational growth.
This powerful and transformative 4-day marriage retreat will shatter relationship myths and give you a fresh perspective. Here's what people can expect.
Quickly turnaround your marriage and create the love & intimacy you want.
Couples will learn how to communicate better, resolve conflicts and move forward with anticipation for a brighter future.
Our interactive non-lecture marriage seminar takes you through a series of real-life scenarios that touch on all aspects of your relationship and life, leading you to the answers you are seeking.
Whether you are unhappily married, considering divorce, or simply looking to strengthen your love and relationship, this seminar was designed for you.
Counselors and therapists have equated LoveRecon to years of therapy in a short four-day immersive experience which ultimately saves you time and money.
The organization has announced the dates November 13 – 16, 2019 as when the couples can reconstruct, restore and reconnect their relationship and make things work like never before.
"We find the majority of couples are lacking in basic relational skills such as healthy communication, addressing conflict, resolving differences, meeting each other's needs and conflict management. This is why couples need urgent intervention and serious marriage help. That is where we come in offering life-changing marriage seminars for these couples," affirms David Bishop, Co-Founder and Director of LoveRecon.
When asked about individual growth David adds, "You are worthy of love, and it first requires learning to love yourself enough to know what's holding you back from experiencing a healthy thriving relationship."
About LoveRecon
LoveRecon is a firm based in Georgia offering marriage seminar for troubled marriages. These sessions are tested and have a proven track record of over 90% success rate. They have an 80% success rate in saving marriages that have already filed for divorce.
Dates: November 13 – 16, 2019
Venue:
Embassy Suites Hotel
2029 Satellite Blvd.
Duluth, GA 30097
Media Contact
Company Name: LoveRecon
Contact Person: David Bishop
Email: Send Email
Phone: (866) 218-1716
Address:1790 Atkinson Road Suite 213
City: Lawrenceville
State: GA, 30043
Country: United States
Website: https://loverecon.org/