Award-Winning Home Improvement Company in San Diego, CA Delivers Exceptional Results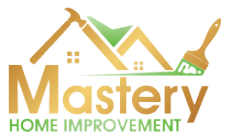 San Diego, CA – Mastery Home improvement INC, a leading home design-Build company based in San Diego, has been recognized for its outstanding work in the industry. With a commitment to quality craftsmanship and customer satisfaction, Mastery home improvement has established itself as a trusted name in the local home improvement market.
The team at Mastery Home improvement INC is dedicated to transforming houses into dream homes. Through their expertise and attention to detail, they have earned a reputation for delivering exceptional results. With a focus on innovation and creativity, they bring clients' visions to life, turning ordinary spaces into extraordinary ones.
As a testament to their excellence, Mastery Home improvement INC has received several prestigious awards. Their commitment to providing top-notch services and their ability to exceed customer expectations have been recognized by industry experts. These accolades reinforce the company's position as a leader in the design-Build, and home improvement sector.
"We are thrilled to be recognized as an award-winning home improvement company in San Diego," said Yaniv Lerer, the founder and CEO of Mastery home improvement INC. "Our dedicated team takes great pride in our work and strives to deliver the highest level of craftsmanship to our clients. These awards are a reflection of our commitment to excellence."
Mastery Home improvement INC offers a wide range of services, including kitchen and bathroom remodeling, new construction, room additions, exterior remodeling, roofing, and hardscaping. Their team of highly skilled professionals consists of experienced architects, designers, engineers, project managers, and craftsmen who work together to bring each client's vision to life.
With a strong emphasis on customer satisfaction, Mastery Home improvement INC ensures that each project is tailored to the specific needs and preferences of the homeowner. From the initial consultation to the final walk-through, they collaborate closely with clients, providing guidance and expertise at every stage of the remodeling process. This personalized approach ensures that the end result not only meets, but exceeds expectations.
What sets Mastery Home improvement INC apart is their unwavering commitment to quality. They source the finest materials and employ the latest techniques to ensure that each project is executed with precision and durability. Whether it's installing state-of-the-art kitchen cabinets & countertops, creating luxurious bathroom retreats, or constructing elegant room additions, their attention to detail is unparalleled.
Furthermore, Mastery Home improvement INC understands the importance of staying up to date with the latest trends and technologies in the design-Build and home improvement industries. They constantly strive to expand their knowledge and skills through ongoing training and education. This dedication enables them to incorporate innovative solutions and cutting-edge designs into their projects, providing clients with modern, functional, and stylish living spaces.
In addition to their exceptional craftsmanship, Mastery Home improvement is also committed to sustainable practices. They prioritize eco-friendly materials and energy-efficient solutions, helping homeowners reduce their environmental footprint while enhancing the value and comfort of their homes. Their expertise in green remodeling has earned them recognition not only for their aesthetic achievements but also for their contribution to sustainable living.
With a track record of successful projects and satisfied clients, Mastery Home improvement continues to be the preferred choice for homeowners seeking professional design-build and home improvement services in San Diego, CA. Their dedication to delivering outstanding results, combined with their commitment to customer satisfaction, has earned them a strong reputation as a reliable and trustworthy partner.
To learn more about Mastery Home improvement INC and their comprehensive range of services, including their portfolio of completed projects, please visit their website at https://masteryremodeling.com.
Google Map:
https://www.google.com/maps/place/Mastery+home+improvement/@33.0169285,-116.8460104,9z/data=!4m6!3m5!1s0x4e3966b212cf7e6f:0x8c7c5a234d0ea433!8m2!3d33.0169285!4d-116.8460104!16s%2Fg%2F11kjp49qsx?hl=en
Media Contact
Company Name: Mastery home improvement INC
Contact Person: Yaniv Lerer
Email: Send Email
Phone: (858) 828-6618
Address:10233 Woodrose Ave.
City: Santee
State: CA, 92071
Country: United States
Website: https://masteryremodeling.com