Renowned Model Matan Hawi Sets Sight on Bigger Global Projects
Talented model, Matan Hawi, announces plans to feature in bigger campaigns as he works with major brands worldwide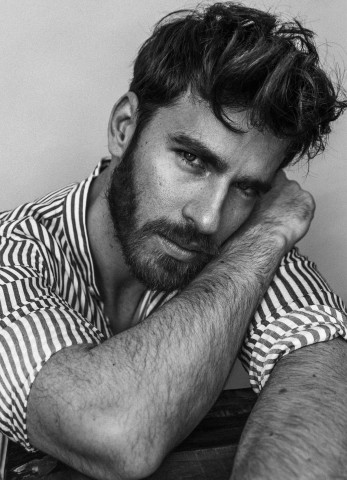 It is looking like it will be another bumper year for increasingly popular model, Matan Hawi, as he looks to start the year on a higher pedestal than he ended 2022. The international model with several accolades to his name has featured on several campaigns and commercials for brands across industries, ending 2022 on a high with the Male Models Documentary.
Modeling remains one of the biggest professions in the world, with its several parts making it even more attractive to different categories of stakeholders. However, some names have been able to stand out from the crowd, with the likes of Matan Hawi ranked as one of such.
The half Israeli, half Finish model has grown over the years to become a sought-after name in the industry. Prior to joining the modeling industry, Matan served in the Israeli military following his return from Finland.
Matan has undoubtedly demonstrated his versatility and ingenuity as a model, with more than a dozen modeling agencies worldwide on his neck. He broke into the limelight in 2015 after working for leading Israeli brands such as Castro, Renuar, Golf, Tamnoon, Hoodies and Fox, Gant, and Bagir. Matan has also worked with major fashion brands and TV networks, including Hugo Boss, Pierre Cardin, Moschino, KTM, Finnair, Freddy, Italian Vogue, Salomon, and a host of others.
In late 2022, one of the biggest television networks in Israel, Yes TV aired a 5-episode documentary about male models in Israel – Male Models Documentary, with Matan featuring as one of the five models on the show. The documentary followed Matan on his journey as a male model around the world while also showcasing his personal life, including the loss of his father in 2020 and becoming a father himself.
Matan Hawi currently ranks as one of the most successful male models in the country, with his career including landmark feats, such as Castro Fashion Commercial, Tamnoon Winter Campaign, Pierre Cardin Summer Campaign, Hoodies Winter Campaign, and several others.
To learn more about Matan Hawi and his works as a model, visit – https://matanhawicom.wordpress.com/ and Instagram.
Media Contact
Contact Person: Matan Hawi
Email: Send Email
Country: United States
Website: https://matanhawicom.wordpress.com/about/