Air Force Veteran, Jonathon Benjamin, Transforms Pain into Purpose in Unforgettable Memoir, American Airman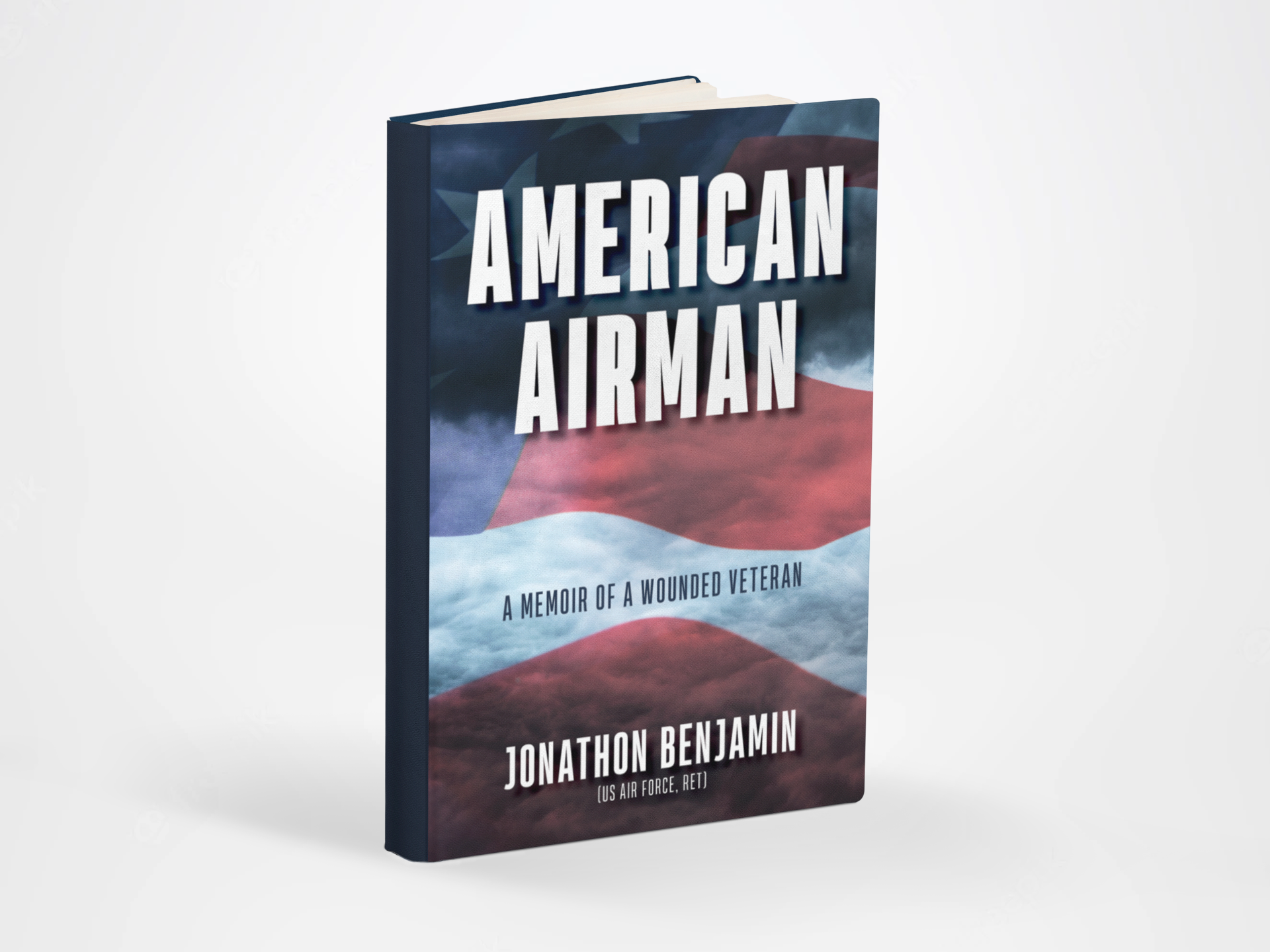 Jonathon Benjamin's, American Airman is a compelling memoir about the difficult battles both men and women experience after fighting for their country – and about staying strong in the face of adversity.
American Airman: A Memoir of a Wounded Veteran recounts the inspiring true story of Air Force veteran Jonathon Benjamin's life, and experience channeling his pain into a new life purpose. The book shares Benjamin's journey from enlistment in the Air Force and a near fatal injury while on active-duty, back to his transition into civilian life. A story of vulnerability and resilience, the book bears witness to the unimaginable sacrifices that the men and women who fight for our rights and freedoms have to make, and the great difficulty they experience when returning home to a new reality.
"My experience writing the book was one of pain, hope, and somber reflection as I relived the moments both high and low during my recovery from my injuries. I find immense peace in knowing that this story has the power to heal and restore the very men and women for which it was written," says Benjamin. As a fourth-generation male in his genealogical line to have enlisted in the United States Armed Forces, Benjamin was, in many ways, raised by the US Army. After honorably serving his country for 5 years, 12 days and 4.5 hours, he was determined to chronicle his experience as a way to inspire anyone facing difficulty in life. "Their recovery may not have the same characteristics as my own, but anyone who is hurting, lesser-abled or conflicted by the new normal they have to live needs this kind of support. American Airman is a story written for them to find their own hope, peace, and human will to carry on."
Through one veteran's story, the plight of all wounded and marginalized communities are shown a path of hope and resilience. By highlighting the unbelievable sacrifices and journeys of anyone who is traumatically injured, Benjamin has written this beautiful story in hopes that it will inspire readers to be strong no matter what they're going through. The book shines a light on those who make an active choice to never give up, and proves there is always light at the end of the tunnel.
American Airman has been endorsed by some of the most well-renowned experts, authors, and reviewers around the world. Florence Ormand from Indie Reader writes, "AMERICAN AIRMAN is a well-written, interesting and compelling memoir told from a collection of emotional truths that evoke compassion and serve to educate and inspire." In addition, Silvo from OnlineBookClub.org writes, "The memoir was flawless and exceptionally well edited. 4 out of 4 stars."
A heartfelt story of courage and resilience, American Airman offers an honest account of the struggle war veterans face in combat and once they return home from service. The book is available for sale on Amazon, Barnes & Noble, and other online bookstores. Gritty, raw, and real, Benjamin's unforgettable story will stay with you long after you finish the book.
Readers are encouraged to purchase their copy today: https://www.amazon.com/dp/B0B3V2796L
About the Author
Jonathon Benjamin is an author and playwright. He studied at George Washington University in Washington, DC. Having grown up in an Army family, he enlisted in the Air Force. But, after a nearly fatal accident, he was retired, having served 5 years, 12 days and 4.5 hours. He began playwriting as an undergraduate and his first play was produced by the John F Kennedy Center in the Kennedy Center American College Theatre Festival. That play became this book of prose. Jonathon currently lives in Seattle, Washington and enjoys being back in the Pacific Northwest. To learn more, please visit: www.americanairman.me
Connect with Jonathon Benjamin
Facebook: www.facebook.com/jackjack1015
Instagram: https://www.instagram.com/jackcodybenjamin/
National New Play Exchange: https://newplayexchange.org/users/21289/jonathon-benjamin
Media Contact
Company Name: Author News Network
Contact Person: Media Relations
Email: Send Email
Country: United States
Website: authornewsnetwork.com