Tom Kingery launches new faith book titled: "Think about These Things: The Heavenly Mind"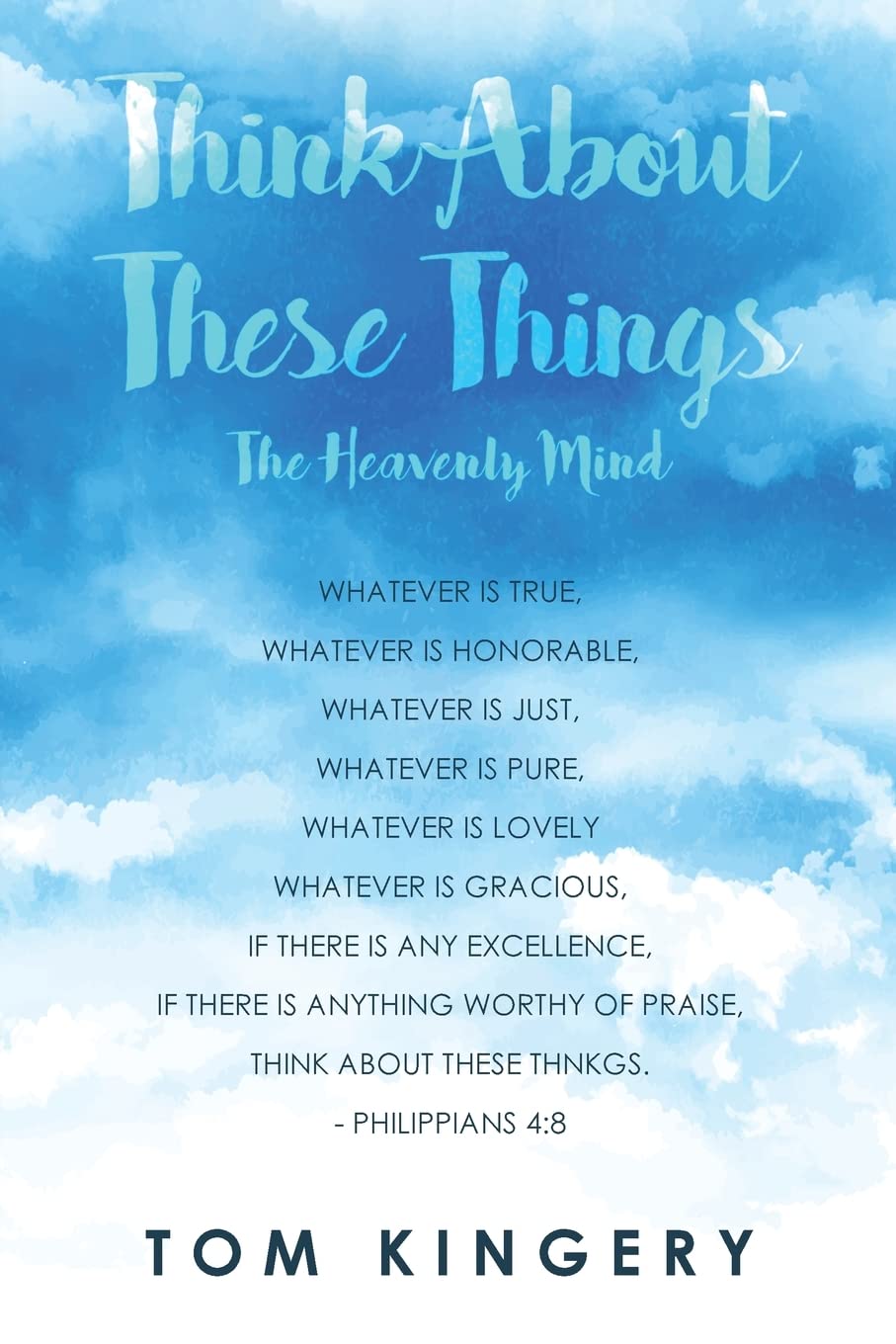 Gifted writer and devoted Servant of God, Tom Kingery has released a new faith book titled: "Think about These Things: The Heavenly Mind".
God has a mind. Created in God's likeness, we too have a mind. God has thoughts, and we do too. How wonderful to think about what God thinks. How awesome the depths. How glorious the heights. How perfect the perceptions. Yet what about when our thoughts turn to sin?
Think about These Things shows how the mind affects the soul, and that there is such a thing as sinful thoughts—which are just as offensive to God as sinful actions. Our minds are where we meet the likeness of God within us from creation, and because of this, our minds are important. Author and pastor Tom Kingery explains how we can safeguard our minds and souls from sinfulness, instead relishing in heavenly thoughts produced by faith. Then we can apply our minds to what is true, to what is honorable, to what is just, to what is pure, to what is pleasing, and to what is gracious.
How important to you are your thoughts about God, about Christ, about the kingdom of heaven? What are the things you think about most? How do your thoughts affect you? How does what you think affect your behavior? How does what you think about others affect your attitudes toward them? While it's not entirely true that we are what we think, our relationships with God, with ourselves, with others, and with the world are based on our thoughts. As the proverb says, "As he thinks in his heart, so is he."
Tom Kingery has written many other books, all immersed in the Scriptures and focusing on the Christian life, spiritual growth, and understanding our faith. He is semiretired as he continues to preach at The Church By The Side of The Road in Rockton, Illinois. He has served as a pastor in the United Methodist Church for thirty-six years, always focusing on living in the Kingdom of God.
Think about These Things: The Heavenly Mind is published and marketed by Author's Tranquility Press, the best marketing tool for new and established authors, serving as the authors' ultimate book publicity partner.
Media Contact
Company Name: Author's Tranquility Press
Contact Person: Patricia Adams, Marketing Supervisor
Email: Send Email
Phone: (866) 411-8655
Address:239 Richmond Dr
City: Hiram
State: Georgia, 30141
Country: United States
Website: www.authorstranquilitypress.com