Artist "VYBSZ" Shares his Message of Self-preservation in his Latest Single Titled "WASSUP 2"
Versatile HipHop artist, songwriter, and music producer, VYBSZ brings us on another journey as he shares his self-preservation message through his latest single "Wassup 2 (Self preservation)." VYBSZ has musically come a long way and shifted into a multi-faceted talent. His musical journey started way back in Newburgh, NY, when he used to sing songs in the living for his siblings. As an encouragement to his young essence, the prodigy began writing songs and freestyling for his friends and peers which later waxed into a whole music career. Now, VYBSZ has developed a rich discography with tracks that are quite relatable and mind-boggling.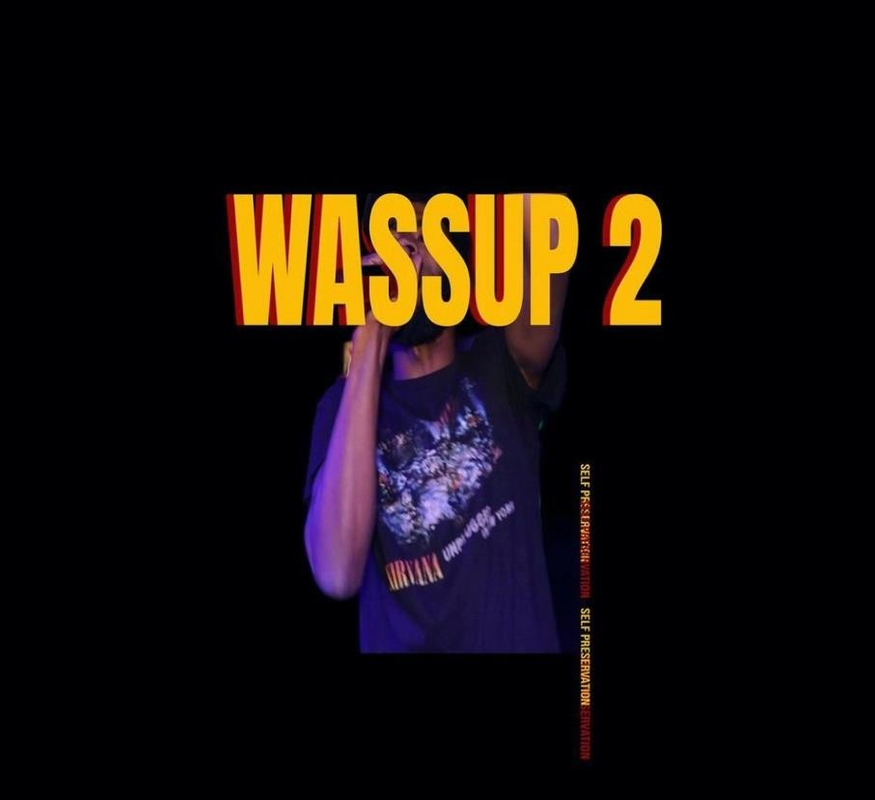 Following up on one of his previous studio hits titled "Wassup" released a year ago, artist VYBSZ recently released his second rendition dubbed "Wassup 2 (Self preservation)." Produced solely by him, the NY-bred rapper fully exploited his production skills yet again and delivered a banger that will encourage his fans to go crazy beyond his current sound. "Wassup 2" draws its inspiration from artist VYBSZ's real-life experiences and cracks in a rap but rather more uptempo rhythm than its predecessor "Wassup." With VYBSZ being a creative and versatile artist who derives his musical feels from several genres, including; HipHop, R&B, Pop, & Trap Soul, his latest single is a vivid description of his ingenuity. The single is taking shape more and more and dropped on all major music streaming platforms on the 14th of October 2022.
For the second time, artist VYBSZ is able to think so fast and critically about life whilst creating ideas and putting them into a song. His single just seems like a full package and unveils with an amazing instrumental banger that is going to cause a sensation on the streets. Not only that, but his flow is also impeccable. VYBSZ is able to improvise his freestyles while at the same time doing double-time and triplet flows. His agility on the track is truly amazing.
Check out VYBSZ's latest single, "Wassup 2 (Self preservation)" on all popular music platforms now.
YouTube: https://youtu.be/uN4S4Rx7zD0
Apple Music: https://music.apple.com/us/album/wassup-2-self-preservation/1648023026?i=1648023031&l=en
Spotify: https://open.spotify.com/track/61DNXruMAcj4LjaqESATrk?si=d7fc63749a4e43e7
About Artist: VYBSZ
Originally from Newburgh, NY, VYBSZ is a creative and versatile HipHop artist who has cemented his name in the game for a while now. He has had a chance to explore music in different phases, joined a band and played the trumpet at one instance before he started recording music in his high school days. His musical journey has been predominantly influenced by some of the greatest acts in the game, such as; Michael Jackson, Rakim, krs1, Fabulous, Usher, Mario, The weekend, & Partynextdoor, among others. All these artists and many others contributed to shaping his style in music, with which he has become a large force to reckon with.
Connect with VYBSZ through his Instagram and check out his online merchandise shop through the link provided.
Instagram: https://www.instagram.com/vybsz_/
Shopify: https://thevybsz.myshopify.com/
Media Contact
Company Name: VYBSZ
Email: Send Email
Phone: +1 (646)866-4446
City: NEWBURGH
State: NEW YORK
Country: United States
Website: www.TheVybsz.com