FatBrain AI Could Be The Most Compelling Play In The Booming AI Services Sector…Here's Why ($LZGI)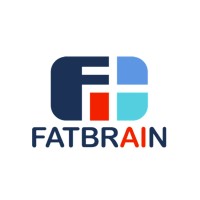 LZG International Inc.(OTCQB: LZGI), also known as FatBrain AI, is on the fast-track to becoming a major player in the booming Artificial Intelligence (AI) services sector. In fact, this thinly-traded OTCQB company is solidifying its presence in an AI services market expected to generate more than $309.6 billion for sector participants by 2026. But more than just a participant in a substantial market, the better news, especially from an LZGI investor's perspective, is that LZGI is positioning itself ideally to capture a sizable share of that enormous market opportunity. Better yet, they may accomplish that goal sooner than later.
That's not an overly optimistic assumption, either. LZGI is already considered a sector leader by bringing to market the most advanced AI-fueled technology enabling clients across multiple industries and of all sizes to compete effectively and advance their company-specific journeys. Those thinking that AI was readily available to anyone that wanted it, think again. Until FatBrain AI solutions began making its impact, such technology was almost exclusively reserved for the industry behemoths. The reason that's no longer the case- LZGI is making it available to all.
And with the global AI boom in the early stages of development and adoption, that distinction places LZGI, with its FatBrain AI technology, in an enviable position to capitalize on and maximize what could be a long-term value enhancing proposition. That not only makes LZGI a bigger company faster but chould also fuel considerable appreciation in LZGI share price valuations. Hence, for those considering, the right move may be to act quickly, noting that the current valuation is not only too good to ignore but could also close quickly. Recent trading indicates that may indeed be the case.
Empowering AI To The Masses
For excellent reasons. Foremost is that LZGI is blazing a different trail from industry competitors by designing, integrating, and implementing AI solutions that enable every type of organization to simplify decision-making and effectively harness data to grow, save, and do better business. That's a valuable consideration and somewhat exclusive to LZGI in that they focus on monetizing opportunities where others aren't.
But it's not just LZGI in line to profit. Because its mission intends to equip entrepreneurs and mid-market businesses with simple-to-use AI solutions that will help them reclaim time, save money and boost their bottom lines, they win, too. The best news- FatBrain AI's mission has started by already leveraging its AI solutions to empower the star enterprises of tomorrow (aka mSMEs) to grow, innovate, and drive the majority of the global economy. Hence, a win-win proposition for LZGI and its clients may lead to a third win…that being for its investors.
That's likely. Remember, AI is no longer exclusive to Comet TV channel reruns. It's a powerful and compelling technology that paves the way for how global business connects to facilitate a borderless economy. Of course, the applications aren't business-exclusive. AI has already become commonplace, evidenced by the ability to use voice commands to turn lights on and off from thousands of miles away. Those everyday consumer applications can't be under-appreciated in the scheme of things. They were the building blocks needed to usher in an era of AI-fueled technology automating and streamlining business processes. And there are no shortages of opportunities.
Feeding The Demand From A Hungry And Massive Audience
It's estimated that over five hundred million mSME's need what LZGI sells. In fact, getting those solutions could eliminate many, even most, of the business challenges and problems that have troubled business owners for decades, including having too much data to process, too many variables to decipher, and not enough time to do it. Those limitations not only cost small businesses money, they also lengthen the distance between themselves and competitors using AI. But that no longer needs to be the case or the norm. Thanks to FatBrain AI 2.0, client companies can have an opportunity to solve these once-restrictive problems by harnessing the power of AI and maximizing insights learned from individual behavior and market data.
The information they gain is critical to growth in a new business era. And perhaps the best news for clients is that FatBrain AI does all the heavy lifting, with its AI 2.0 technologies and advanced data services transforming continuous learning, narrative reasoning, cloud, and blockchain technologies into auditable, explainable, and easy-to-integrate AI solutions. Simply put, it's "next-generation" AI, a more explainable, robust, open, and general AI that can effectively integrate data-driven machine learning approaches (bottom-up) with knowledge-guided methods (top-down). It's also accessible.
FatBrain's subscription model allows all companies to deploy its advanced AI solutions quickly and easily, securely utilizing them on premises behind their firewalls or via the cloud. And its global footprint to make that happen is growing. So far, LZGI has a business presence in the U.S., India, Kazakhstan, and the UK. And its presence is expanding from FatBrain AI Peer Intelligence being able to connect to existing SaaS products, where all business data lives, and aligning it with millions of relevant market signals. That includes collating different data sources, mapping against thousands of market data sources, and providing industry-specific data and insights. Expect its business footprint to get larger.
Acquisitions Expand Presence And Abilities
That's a result of an acquisition program working at hyper-speed. LZGI acquired SOtechnology ('SOtech'), an award-winning digital agency based in the UK that delivers award-winning design, development, and digital experience to global clients. As part of its strategic relationship with Dent Global accelerator, SOtech brings proven solutions to start-up and mid-market enterprises advancing eCommerce, eLearning, client portals, and app development.
They also acquired an innovative insuretech platform company, Intellagents. The FatBrain and Intellagents combination empowers businesses, brokers, and insurers to leverage Peer Intelligence technologies to optimize transactions, score risk, enhance productivity and simplify actionable insights for everyone across the insurance supply chain, creating never-seen-before opportunities for growth. It does more.
Intellagents also unifies an insurance-specific integration and API management marketplace with connectors to more than 60 insurance capabilities orchestrated within minutes into unique solutions. That enables insurers and brokers to rapidly realize improvements and efficiencies across multiple domains, including client engagement; channel optimization; risk selection, pricing, fraud mitigation; product speed to market; and "Book of Business" acquisitions. They didn't stop there.
They recently added Prime Source to their revenue-generating arsenal. Prime Source is Kazakhstan's largest independent IT software developer and fifth-largest in Central Asia. Prime Source's IT engineering scale, paired with FatBrain's peer intelligence AI and accessible subscription model, enables tens of millions of businesses across the Near East and Central and South Asia to join the data cloud and AI revolution. This deal, like the others, is expected to generate millions of dollars in new revenues.
That's still not all that's driving the LZGI value proposition. LZGI also launched its Angelina FX Service (https://monex.fatbrainfx.com/), a free online app that allows businesses engaging in global trade and international payments to instantly identify and unlock foreign exchange (FX) savings. It's a timely product.
Those in the sector know that FX is artificially and unnecessarily expensive for small to mid-sized businesses, supported by an International Monetary Fund report suggesting that banks charge up to 25X more in transaction costs than market FX rates. That impacts the bottom lines of roughly 90% of businesses that engage in global commerce or deal in international payments. The bad news is that most businesses can't avoid the issue because FX price discrimination is buried in opaque bank statements. However, LZGI's Angelina says, "not anymore!" by being the first and only AI-powered FX service tackling discriminatory pricing in the $6.6 trillion-dollar daily foreign exchange market.
Why will global trade businesses seek the help of Angelina? Because with its use, any company impacted by global trade and international payments can unlock FX savings to boost its bottom line. Moreover, with demand for Angelina expected to be high, it can drive LZGI revenues higher, potentially in an exponential fashion.
A Bullish Sum Of Its Parts Consideration
All tolled, LZGI is doing the right things to create sustainable shareholder value. And it's already paying off in higher revenues and an uplist to the OTCQB markets, a potentially short stay ahead of an expected move to NASDAQ. Still, moving to the OTCQB is a milestone reached, and looking at recent trading, it's evident that more investors are taking notice of the LZGI investment opportunity at what appear to be ground floor prices. And that's considering just its current sum of its parts. Expect LZGI to get larger.
They have already expressed a desire to keep its streak of accretive acquisitions in gear, enabling growth with scale. If that's the case, it will add to the triple-digit percentage revenue growth expected by the end of 2022. While an impressive target, it may just be the precursor of better revenues, noting its ability to provide world-leading AI technology to an underserved and enormous market opportunity. And considering that Fortune Business Insights forecasts the global AI market to reach nearly $1.4 trillion by this decade's end, few argue against LZGI tapping into the right markets with the right products at the right time. It would be unreasonable to think they aren't.
Remember, LZGI is targeting a significant growth market, has an international presence, and can help businesses address, mitigate, and solve addressable challenges with AI solutions that are helping level the competitive playing field. And with thousands of peers in hundreds of sectors, every business needs to use best practices and the latest technology to thrive and, more importantly, survive. In that respect, FatBrain AI can be the game-changing trump card to millions of mSME clients.
If so, expect that as these small business clients get bigger so will LZGI. And as publicly-traded companies get bigger, their share prices usually follow that lead. Certainly, for LZGI and its investors, and with LZGI ramping its efforts, that could be a resulting conclusion.
Disclaimers: Hawk Point Media, Llc. is responsible for the production and distribution of this content. Hawk Point Media, Llc. is not operated by a licensed broker, a dealer, or a registered investment adviser. It should be expressly understood that under no circumstances does any information published herein represent a recommendation to buy or sell a security. Our reports/releases are a commercial advertisement and are for general information purposes ONLY. We are engaged in the business of marketing and advertising companies for monetary compensation. Never invest in any stock featured on our site or emails unless you can afford to lose your entire investment. The information made available by Hawk Point Media, Llc. is not intended to be, nor does it constitute, investment advice or recommendations. The contributors may buy and sell securities before and after any particular article, report and publication. In no event shall Hawk Point Media, Llc. be liable to any member, guest or third party for any damages of any kind arising out of the use of any content or other material published or made available by Hawk Point Media,, Llc., including, without limitation, any investment losses, lost profits, lost opportunity, special, incidental, indirect, consequential or punitive damages. Past performance is a poor indicator of future performance. The information in this video, article, and in its related newsletters, is not intended to be, nor does it constitute, investment advice or recommendations. Hawk Point Media, Llc. strongly urges you conduct a complete and independent investigation of the respective companies and consideration of all pertinent risks. Readers are advised to review SEC periodic reports: Forms 10-Q, 10K, Form 8-K, insider reports, Forms 3, 4, 5 Schedule 13D. For some content, Hawk Point Media, Llc., its authors, contributors, or its agents, may be compensated for preparing research, video graphics, and editorial content. Hawk point Media, LLC has been compensated up to three-thousand-five-hundred-dollars by a third party to research, produce, and syndicate video and editorial content for LZG International, Inc. As part of that content, readers, subscribers, and website viewers, are expected to read the full disclaimers and financial disclosures statement that can be found on our website.
The Private Securities Litigation Reform Act of 1995 provides investors a safe harbor in regard to forward-looking statements. Any statements that express or involve discussions with respect to predictions, expectations, beliefs, plans, projections, objectives, goals, assumptions or future events or performance are not statements of historical fact may be forward looking statements. Forward looking statements are based on expectations, estimates, and projections at the time the statements are made that involve a number of risks and uncertainties which could cause actual results or events to differ materially from those presently anticipated. Forward looking statements in this action may be identified through use of words such as projects, foresee, expects, will, anticipates, estimates, believes, understands, or that by statements indicating certain actions & quote; may, could, or might occur. Understand there is no guarantee past performance will be indicative of future results. Investing in micro-cap and growth securities is highly speculative and carries an extremely high degree of risk. It is possible that an investors investment may be lost or impaired due to the speculative nature of the companies profiled.
Media Contact
Company Name: Hawk Point Media
Contact Person: Kenny Lawrence
Email: [email protected]
Phone: 3057806988
City: Miami Beach
State: Florida
Country: United States
Website: https://level3trading.com