Pro Tennis Player Stylianos Poutis Moves To Miami To Start Online Businesses
Greek professional tennis player, Stylianos Poutis, explores his entrepreneurial side as he moves to Miami to start his online businesses.
Stylianos Poutis is looking to test the waters in the business environment as he becomes the latest athlete to wear the entrepreneurial vest, following a move to Miami couple of months ago to start modern online businesses. It is not the first time for an athlete, especially in the world of tennis, to try his hands on a business venture, with the likes of Roger Federer and Serena Williams, setting the pace in this regard.
The line between the business environment and the world of sports is seemingly getting finer by the day, as organizations across industries look to grow their brand leveraging the massive popularity of performers across different games. In a related development, sportsmen have also tried their hands on different businesses, often as a backup upon retirement. However, the approach by Stylianos Poutis is even more unique and laudable as the professional tennis player gets into the modern online business environment, starting a digital marketing agency to help clients grow their social media.
Stylianos Poutis is leveraging his strong network with high-net-worth individuals as well as advices from successful entrepreneurs to practically take the bull by the horns. He is currently running a social media marketing agency that focuses on helping people grow their social media through a lot of celebrities and online influencers. Stylianos is in partnership with an OF company where he manages the social media account of numerous IG models and influencers helping them grow their brand and of course, income. Stylianos has jumped into the modern fashion Wi-Fi money and he claims that Miami is the best place to "level up yourself and your life."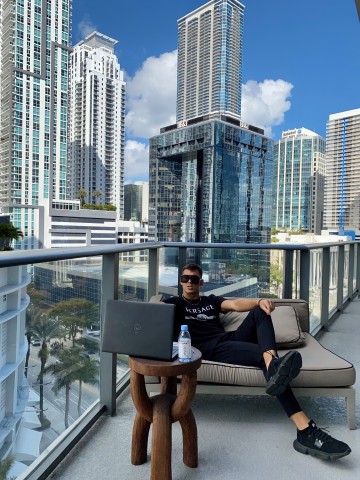 Media Contact
Company Name: Apexx Agency
Contact Person: Stylianos Poutis
Email: Send Email
Phone: +1 5617223704
Country: Greece
Website: www.instagram.com/steliospoutis