Melina Simone Montelongo Joins the Team at eXp Realty
A&E's real estate reality TV star and entrepreneur, Melina Simone Montelongo, joins eXp Realty alongside Brian Culhane and Elena Cardone
A&E's Real Estate Reality TV star, Melina Montelongo, has joined billionaire empress, Elena Cardone, as she brings her passion and wealth of experience as a long-time real estate investor, entrepreneur, and coach to the eXp Realty team. Melina has made a name for herself as a real estate agent, mentor, and advocate, featuring in Inc. magazine, A&E, Yahoo Finance FOX affiliates in her local San Antonio market, and other media sources for her expertise in Real Estate and philanthropic endeavors.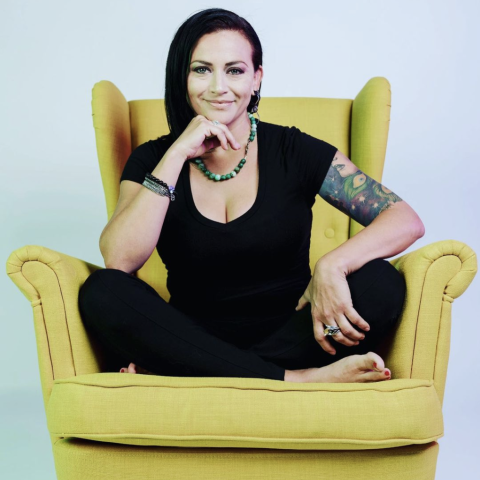 "After years of living in a fog, medicated, depressed, in toxic relationships… I CREATED clarity." – Melina. "Throughout the entire process, I documented the steps I took to see my way through the fog of denial, acceptance and self-healing. I discovered the only way to move forward is THROUGH." Melina has sealed over seven-hundred real estate investment deals over the last fourteen years and recently decided to rejoin the eXp Realty team after a short hiatus, to specifically align with Elena Cardone and eXp Realty's shared mission to help real estate agents and brokers to build an empire through mindset, relationships, finances, and health. She is the author of the best-selling book "Build an Empire: How to Have it All." She is the executive producer of the massively successful events that include 10X Ladies, Operation 10X Badass, Build an Empire Mastermind and her own show, "Women in Power."
Drawing upon her vast experience, Elena has developed her own curriculum to assist aspiring empire builders. In her Build an Empire course, she lays the groundwork for both men and women as she trains them how to create, grow and defend an extraordinary career and marriage. Additionally, she mentors hundreds of women with personal, one-on-one coaching sessions.
Elena's most recent endeavor has been to partner up with EXP Realty. She is now a licensed Realtor who plans on building the largest real estate team across the globe helping thousands of people create generational wealth through real estate powered by EXP.
eXp Realty was co-founded by Brian Culhane to transform the real estate experience. The company has grown
in leaps and bounds over the years, with an ever-growing global community of over 84,000 like-minded agents, partners, and industry leaders across 21 different locations worldwide. For further information about Melina Simone Montelongo and how she seeks to leverage her experience and knowledge of the market to help eXp Realty in the pursuit of redefining the world of traditional real estate, visit – www.melinasimone.com.
Media Contact
Company Name: EXp Realty
Contact Person: Melina Simone Montelongo
Email: Send Email
Country: United States
Website: http://melinasimone.com/