A Witty Woke Book To Get Some Laughs Out And Make the Readers Think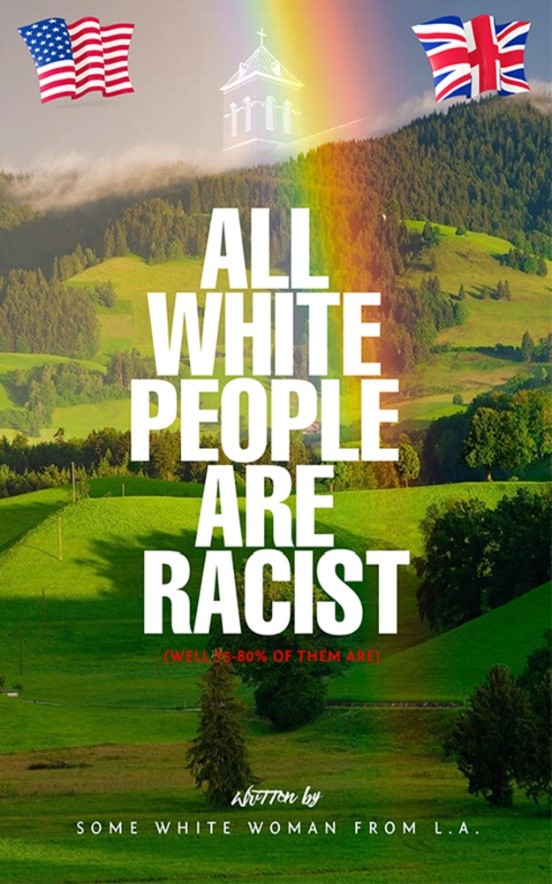 Colorado, Denver – This book is not for the faint-hearted. 'All White People are Racist' is written by a self-proclaimed white lady from Los Angeles who has been a comedian and adult performer. She was compelled to write a book on the favoritism white people face. This book is available on Amazon, Barnes & Noble, Scribd, and Thriftbooks.
This book will anger a large number of people [mostly Whiteys] since it discusses topics that are seldom discussed by authors. Read the book's preface, and if it offends your sensibilities, return it and get away. This is an open disclaimer: Do not see it, since it may be too much to bear.
The mysterious author has ties to the KKK and the royal family… She dislikes it, and she disowns. The funny book does not assert that ALL white people are racist; they just need to demonstrate that they are not. The author discusses her situation, which includes having family members who are police officers and white people who will not approve of this. "They can arrest me if they don't like it, but I'm telling the truth."
This book is enjoyable if the reader has a sense of humor, an open mind, and shares the author's anti-racism and pro-LGBTQ rights ideals. Read this with a buddy and see who gets the most laughs. Some of the written material had to be humorous since the reality would have been too harsh otherwise.
In our nation, the injustice against Blacks and Latinos is severe and overwhelming. This comedic eye-opener prompts the reader to wonder, How did we allow this situation to get so dire? While the readers laugh, they also get reality checks, a look inside the mirror.
Media Contact
Company Name: White Woman L.A.
Email: Send Email
City: Colorado
State: Denver
Country: United States
Website: https://somewhitewomanfromla.com/