STREIT Group To Showcase Impressive Inventory At The 8th Edition Of Black Sea Defense and Aerospace – BSDA 2022
The BSDA is the largest exhibition of military, aeronautical, and security equipment in Eastern Europe, and will take place between May 18 and May 20 in Bucharest, at Romaero Băneasa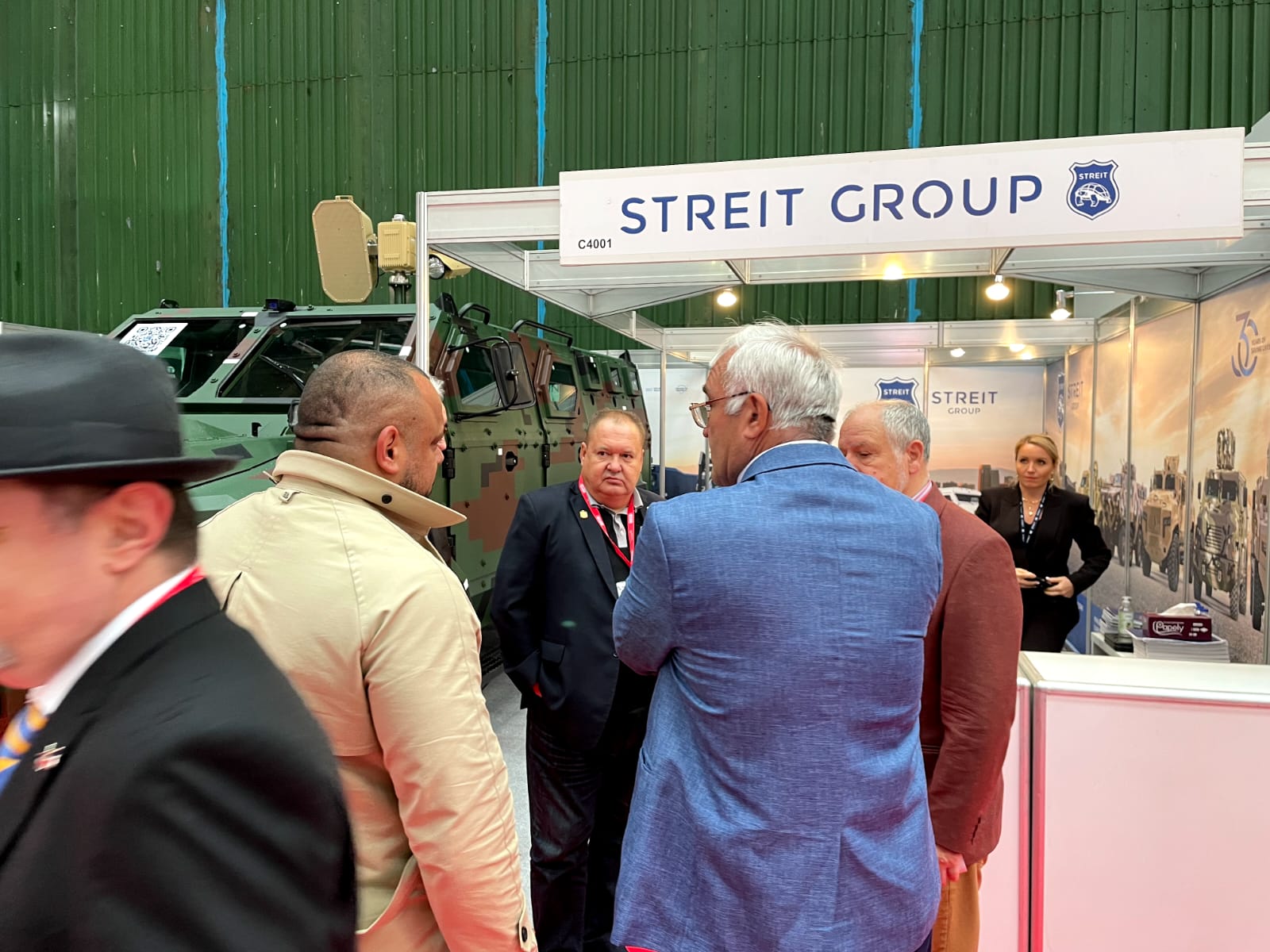 May 18, 2022 – World-leading armored vehicle manufacturer STREIT Group, is delighted to announce that it is set to participate in the 8th edition of Black Sea Defense and Aerospace – BSDA 2022.
Scheduled to hold between May 18 and May 20 in Bucharest, at Romaero Băneasa, the Black Sea Defense and Aerospace is the largest exhibition of military, aeronautical, and security equipment in Eastern Europe.
The event will bring together prestigious Romanian and foreign companies, who will present their products and services to the representatives of the institutions of the national system of defense, public order, and security, as well as over 300 foreign delegates expected to attend.
Participating for the first time as an exhibitor, STREIT Group is looking forward to showcasing a selection of its most important products and developments for the defense and security sector.
"We are very excited to be part of BSDA 2022. As first-time exhibitors, we can only imagine the amazing opportunities such an event will create for our company. STREIT Group is driven by excellence and reliability, and we look forward to sharing that excellence with the rest of the world." – Guerman Goutorov, Chairman of Streit Group.
The company has also revealed that it will attend The Defence & Security Global Event at Eurosatory 2022, scheduled for the 13th to 17th of June in Paris.
Although initially slated for the spring of 2020, the 8th edition was postponed as a result of the pandemic and has now returned to Bucharest with the most extensive edition to date.
Other world-leading companies expected to showcase their inventories include Raytheon Technologies, General Dynamics, BAE Systems, L3Harris, Elbit Systems, Rafael Advanced Defense Systems, Naval Group, MBDA, Airbus, Arquus, DAMEN, IVECO Defense Vehicles, and Beretta, Leonardo. As well as Romanian companies like Dacia Automobile, Romarm, Romaero, IAR Braşov, Aerostar Bacău, Pro Optica, BlueSpace Technology and others.
Anyone interested in examining the inventions of STREIT Group at the event can find them at Booth C 4001, or reach out to the company directly via the contact info below.
Media Contact
Company Name: STREIT Group
Contact Person: Marija Cerauskaite
Email: Send Email
Phone: +971-509299563
Address:Al Hamra Industrial Zone, RAKEZ P.O. Box 54509
City: Ras Al Khaimah
Country: United Arab Emirates
Website: https://www.armored-cars.com/