Kind Paws Announces Launch of New Generation, All Natural, Premium CBD Products for Pets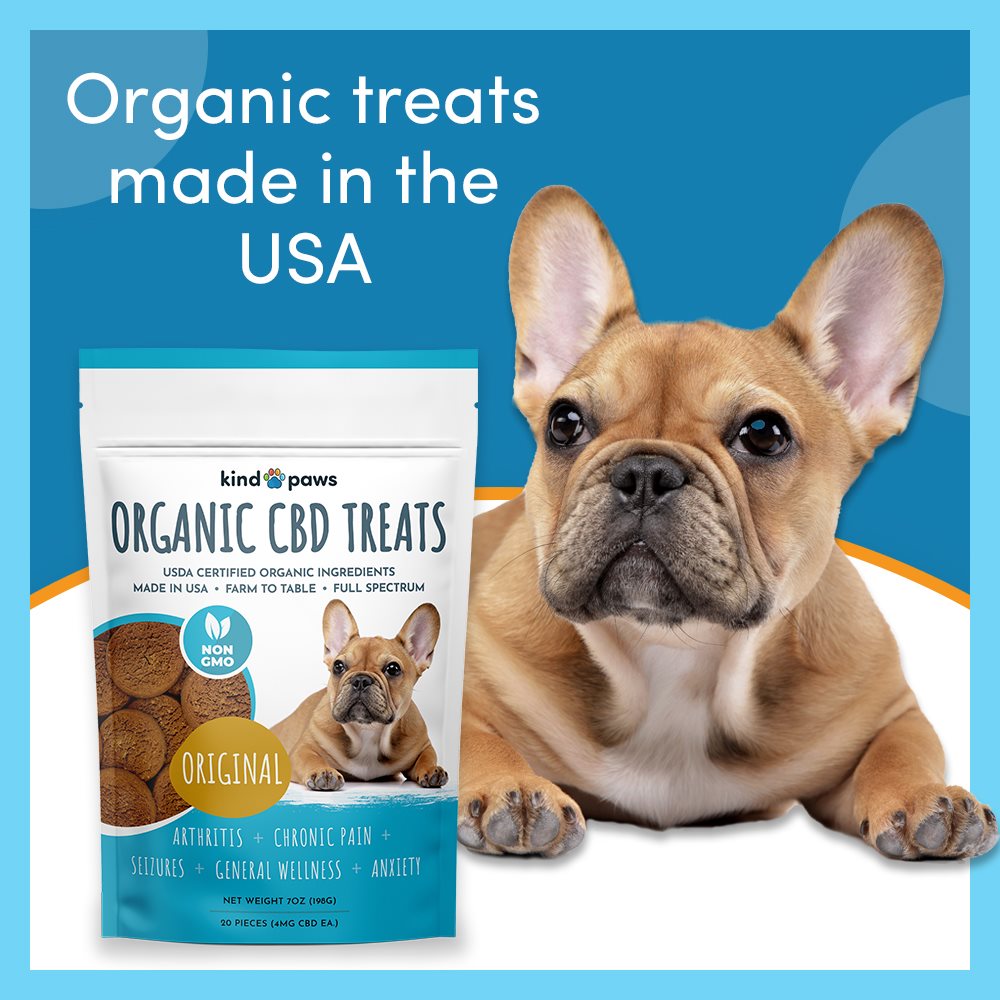 "Your pet's wellness and health are of utmost importance to us. Therefore, all our CBD pet products are lab tested for purity and quality to ensure the highest level of safety along with the healthiest option for your pet."
– Matthew S. (General Manager)
Kind Paws CBD pet products are designed and formulated to enhance your pet's physical and psychological well-being.
Premium CBD pet products brand Kind Paws announced an extended line of advanced CBD pet products designed to promote calmness, joint health, and overall wellness in cats and dogs.
The new range of organic, gluten-free CBD Pet treats, CBD oils, and CBD peanut butter are manufactured using the best quality, locally sourced ingredients. The products are gluten-free, non-GMO, and pesticide-free. Kind Paws uses pure full-spectrum CBD, locally sourced from Colorado, to formulate and produce their range of premium products.
The CBD pet products market is currently expanding at a CAGR of 40% and is expected to have a $400 million valuation by the year 2027. Studies show that the endocannabinoid system and receptors of dogs and cats are similar to that of humans. Therefore, CBD pet products are effective in treating issues like anxiety and pains without inducing psychoactive reactions in pets.
Kind Paws pet treats, oils, and peanut butter are 100% organic. The treats are produced using organic hemp and other USDA-certified farm-to-table human-grade ingredients. They come in a range of appealing flavors like apple, pumpkin, and other original flavors and are specifically manufactured to offer the following benefits:
Neurological Support: The CBD interacts directly with the ECS and CB1 and CB2 receptors in your pet's brain to provide several neurological benefits like improved sleep, enhanced memory, and a more robust immune response.
Enhanced Joint Mobility: The anti-inflammatory properties of CBD can help reduce joint pains and improve the joint health of your cat or dog.
Calmness and Anxiety Reduction: The best-known use of Kind Paws CBD pet products is to help manage psychological issues your pet may be suffering from, like anxiety and stress. Kind Paws CBD pet treats, oils, and peanut butter also have anticonvulsant properties and can be used to treat seizures, intense shivering, and panic attacks in your pets.
Improves Skin and Coat health: The products facilitate effective nutritional supplementation and improve your cat or dog's overall physical wellness.
The most attractive aspect of Kind Paws pet products is that they are delicious, crunchy, and fresh-baked in a 100% small-batch bakery. The treats are tasty enough to make your pet look forward to them every day.
Kind Paws founders and several satisfied customers vouch for the safety and effectiveness of Kind Paws CBD pet products. The brand provides a 30-day money-back guarantee on all its CBD pet products. Kind Paws also provides free shipping on orders over $49.95. All CBD pet products ordered through the Kind Paws website are delivered within 2 to 6 business days.
About Kind Paws
The company's prime mission is to make human-grade, high-quality, all-natural pet treats available to all pet owners. The Kind Paws team prioritizes the physical and emotional well-being of pets. They focus on developing and launching CBD pet products that boost your pets' health and immunity. Kind Paws pet treats are beneficial to treat issues like pain, anxiety, spasms, or other discomforts. All products launched by the company are lab tested and created using locally sourced, USDA-certified ingredients.
Media Contact
Company Name: Kind Paws Inc.
Contact Person: Matthew S.
Email: Send Email
Phone: 888-613-5463
Address:6781 W Sunrise Blvd #4
City: Plantation
State: Florida
Country: United States
Website: kindpaws.com