Mango Animate Presents a Superb GIF Text Generator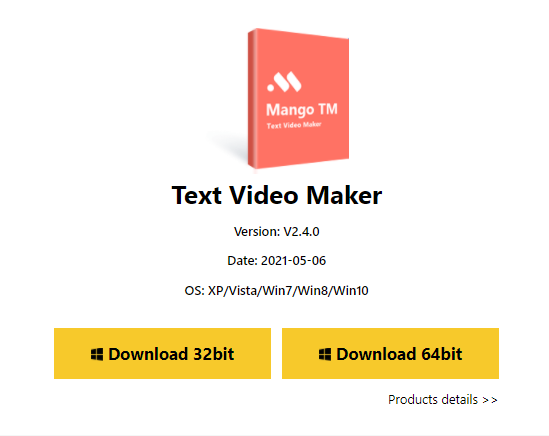 Mango Animate Text Video Maker is the best and easier to use GIF text generator for beginners and alike.
Mango Animate develops a GIF text generator that can help users create a fabulous animated text gif with eye-catching icons, stickers, and animation effects on it.
Text GIFs are very popular right now and become increasingly so as time goes by. They satisfy the need to transmit a message as well as people's desire to be entertained. While there are possibly millions of text GIFs available online, nothing beats an original. The easiest way to create original text GIFs is to use Mango Animate's Text Video Maker (Mango Animate TM). It's an innovative GIF text generator that's perfect for creating eye-catching text GIFs.
"It's so easy to use, a child can make amazing text GIFs," says Lynn Tang, Customer Service Head at Mango Animate.
Once the GIF text generator has been installed, the next step is to prepare the text that will be used in the GIF. There are pre-animated templates to choose from but a user can also start a new blank project. After starting the project, the user can import their text into the text editor. Then they can play with font styles, size, and color to find what best suits them.
Alternatively, the user can take advantage of the powerful speech converter in the GIF text generator. They can import audio or video files, or record a voiceover right in the software. Then the GIF text generator will accurately convert it to text to match the GIF. Once the text is generated, they can go ahead and modify the appearance.
Now that the text has been added successfully, it's time to turn it into a GIF that will wow audiences. Users can choose from a variety of media in the GIF text generator to beautify their GIFs. There are hundreds of royalty-free images, icons, stickers, audio, and video files to enhance the GIF. Beautiful backgrounds are easy to create. And there are numerous characters that will add fun to any text GIF.
Animating the text in the GIF is the final step in creating an attention-grabbing masterpiece. With this GIF text generator, it's also the easiest step. There are many animation styles and transition effects that will bring the text to life. Once the text GIF is finished to the user's liking, they can export it and select the GIF option. Or they can choose to have it hosted on the Mango Animate cloud.
Learn how to create outstanding text GIFs, please visit Mango Animate.
About Mango Animate
Mango Animate seeks to provide groundbreaking animation solutions for animators at all levels.
Video Link: https://www.youtube.com/embed/fDKH_pnoKWo
Media Contact
Company Name: Mango Animate Software Co., Ltd.
Contact Person: Paul
Email: Send Email
Phone: +86 020-61972665
Address:Room 1003, 10/F, Tower 1, Lippo Centre, 89 Queensway, Admiralty
City: Hong Kong
Country: HongKong
Website: https://mangoanimate.com/