Nya Releases Her New Single "Uphill" on October 9th, 2020.
Nya is proud to release her latest work, the single, "Uphill" on October 9th, 2020.This is the 3rd release from the same EP, the well-received "Don't Make Me" and "Dark Places" which peaked at #37 on the Mediabase Activator Charts. The result is the inspiring collective magic of her dream team of producers & writers including Rachel West, Robbie Winn & Martin Estrada and significant writing & production credits from Nya herself.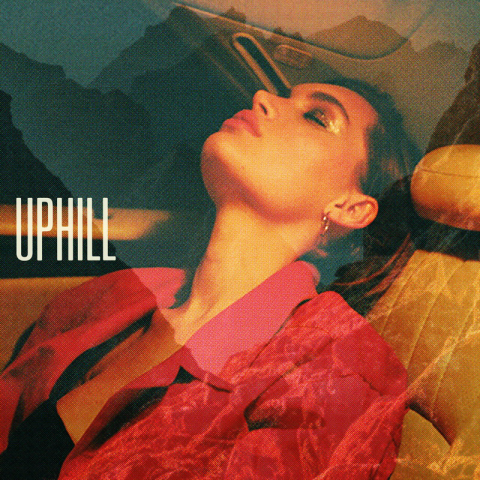 Nya on her inspiration for the song "Uphill"
"There are times I've felt so utterly alone and that the idea of my dreams felt like an emotional Everest. That feeling of fear & loneliness is at the root of Uphill. It's that simultaneously unifying & alienating quality of being human."
Excerpt from the lyrics:
All this pressure has been weighing on my shoulders
Wish someone could help me lighten the load
Mental notes of who was there I got a folder
These days people seem come and go
If you cared
You'd be there
I'm not asking for a lot
Just need someone to understand…
Nya is a genre–bending singer/songwriter based between Los Angeles and Paris. A sharp-witted lyricist with an unmistakable voice, Nya brings a soulful delivery and jazz-influenced musicianship to her cosmopolitan alternative pop, crafting unflinchingly honest songs that resonate with listeners across the globe. Fast becoming a rising talent worldwide, Nya is making truly timeless music for her ever-expanding fanbase.
Raised in Tampa, Florida, Nya was enchanted by the transportive power of music from a young age, captivated by the expressiveness of classic performers such as Frank Sinatra and Fred Astaire. Those great stylists guided her way as Nya discovered her passion for singing in high school, gifted with a silky, timeless voice and a preternatural ability to translate her deepest feelings into relatable songs with ear-worm melodies. As her artistic growth continued, Nya embraced the influence of her favorite modern performers, from the unvarnished lyricism of Fiona Apple to vibe-heavy, contemporary acts like the Internet who defy neat musical categorization. With an ever-evolving sound, Nya's retro-tinged work always shows a forward-thinking vision and a desire to push herself creatively.
Now with a number of impressive releases under her belt, Nya is poised to start the new decade with a bang. Coming off the release of Hold On, an unplugged EP that foregrounded her emotive voice and trenchant writing, Nya plans to spend much of 2020 overseas, forging connections with audiences onstage and further pushing her sound with international collaborators on the cutting edge.
Jay Management Team:
Jonathan Yob is a successful artist manager with a passion for working with up-and-coming artists in the music industry. His work experience managing critical marketing platforms includes social media, Spotify, YouTube, and radio promotion, negotiating numerous music production deals, developing and executing public relations campaigns, organizing live shows, vocal coaching, choreography/movement lessons and music video production/promotion.and much more. Jon Yob has facilitated almost every critical aspect of managing the development for an emerging music artist. Jon Yob has worked closely with AEG Music and has secured live performance simulcasting on their AXS Patio Sessions program.
The New Single is available now on all major platforms, including Spotify, ITunes, Amazon Music and YouTube.
https://open.spotify.com/artist/7mxRw4GJPASp9J6FxntDjm
https://www.thisisnya.com
https://www.instagram.com/thisisnya/
https://music.apple.com/us/artist/nya/1457310304
https://www.youtube.com/c/ThisisNyaOfficial/videos
Media Contact
Company Name: JAY Management Corp.
Contact Person: Jon Yob
Email: Send Email
Phone: 813.842.3092
Country: United States
Website: https://www.thisisnya.com/