Ceramics Containing Korea, the new Wind of the Korean Wave HELLOASSI
Video Link: https://www.youtube.com/embed/Yl9aso71iN0
HELLOASSI is a ceramics maker who plans and produces products that combine Korean traditional culture and ceramics.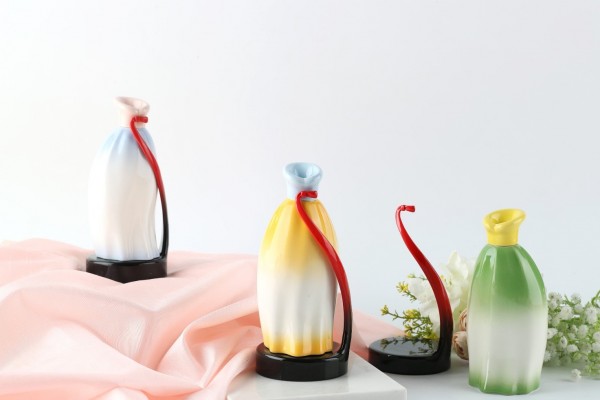 The products of HELLOASSI, selected as excellent products at the Seoul Awards, opened the first step in export through London in July 2020, Bangkok in August, and Los Angeles in September. Starting with this, it is now dreaming of spreading to the global market..
Global interest in Korean culture is increasing based on Hallyu. Accordingly, HELLOASSI got to plan to make ceramic with the focus on the hanbok. Typical examples include the main bottle line that matched the traditional plum bottle with the clothes pus of the hanbok, the vase (diffuser) bottle that decorates the sensuous space, and the cup beautifully colored with the gradation technique of Korean colors.
We want to visualize unique values and emotions that transcend across time. In addition, it promotes Korean tradition and its culture by putting stories in all products.
"Hyangwonjeong" in Gyeongbokgung Palace used to be a resting place for kings and their families in the Joseon Dynasty. The "Hyangwonjeong" series, inspired by "Hyangwonjeong," are designed with the royal court clothing of the Joseon Dynasty, and its gradation adds various expressions on the product; the company gave the name of a woman who represents the times. You can feel the fun of knowing the history together beyond the beauty of bottle.
There are products like 'Masil', a work with a realistic expression of the skirt of Shin Yun-bok, a representative custom painter of the Joseon Dynasty, and 'Satto', which contains the spirit of the Joseon scholar; also, there are other pieces like 'Arang' and 'Moondeuk(suddenly)' and each product has a modern feel for the expressiveness and gradation technique.
Hanbok pottery is decorative by itself but has the advantage of being able to use it in various ways according to suit your taste. The perfect combination of colors can satisfy both practicality and decorativeness.
All products of HELLOASSI are manufactured by combining the factory production system and handicraft (hand-made) technology and they contain the characteristics of handicrafts with high collection value and stability of supply at the same time.
Media Contact
Company Name: HELLOASSI
Contact Person: Park Sunji
Email: Send Email
Phone: +82 10 7752 6674
Country: Korea
Website: https://www.gobizkorea.com/user/goods/frontGoodsDetail.do?goods_no=GS2020072093990&ctgryCode=S0700200020000&upperCode=M0700200000000&goodsNms=HELLOASSI_Hyangwonjeong