Coppola Dynasty Becoming Kings of Streaming as Nic Cage, Francis Ford Coppola and Natasha Coppola Shalom with Best Hits on Amazon Prime and Netflix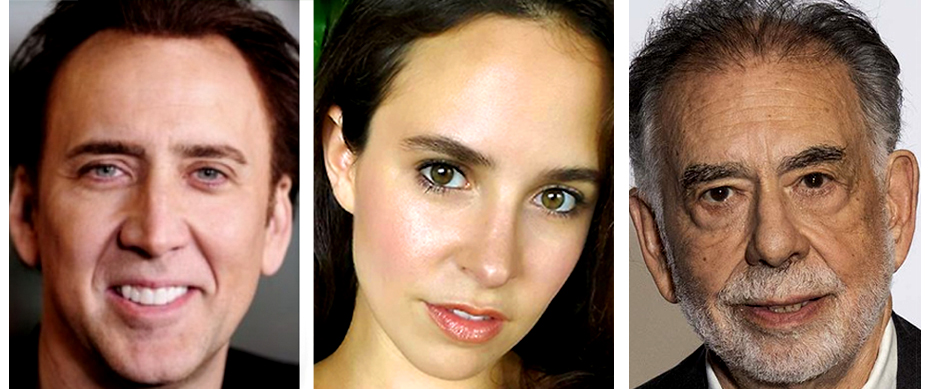 Three generations of the Coppola family dominate the best rated and top viewed shows and movies on Amazon Prime and Netflix. Pictured Left to Right: Nicolas Cage, Natasha Coppola-Shalom and Francis Ford Coppola.
As millions of new viewers turn to streaming services for entertainment during the "stay-home and stay-safe" orders brought on by Coronavirus, viewership proves the Coppola family of directors and actors are where audiences are turning to provide the best entertaining content. The Coppola Hollywood dynasty including Nicolas Cage, Francis Ford Coppola and Natasha Coppola-Shalom with big online hit content.
Thank goodness for the talented Coppola family.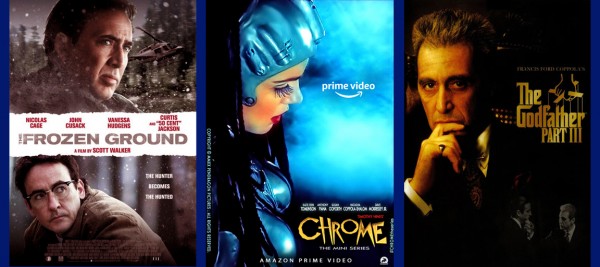 The Frozen Ground (Lionsgate), Chrome The Series (Pendragon Pictures) and The Godfather III (Paramount) feature the talents of three generations of Coppolas; Nicolas Cage, Natasha Coppola-Shalom and Francis Ford Coppola respectively.
Thank goodness for the talented Coppola family. These unprecedented times of the Covid-19 pandemic have caused American movie theaters to lay dormant and hundreds of millions of people to stay home and find their entertainment streaming online, increasing streaming viewership over 100% in the last year. Audiences have been searching for quality as is seen on the hit lists of Netflix and Amazon Prime. And among those quality shows and movies often involve a Coppola.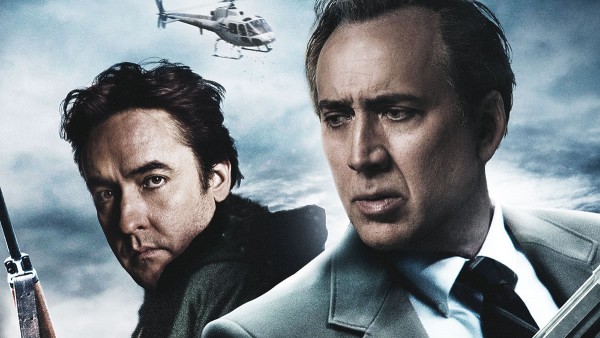 John Cusack and Nicolas Cage star in The Frozen Ground now streaming on Netflix. (image courtesy of Lionsgate)
Nicolas Cage's The Frozen Ground originally premiered in 2013. Cage leads the cast as an Alaskan detective hunting real-life serial killer Robert Hansen played effectively by John Cusack. The film also features Disney musical theater favorite Vanessa Hudgens as the girl who got away from the killer and is working with Cage, and also features a great supporting turn by American rapper, songwriter, television producer, actor, and entrepreneur 50 Cent. Now available with a wide release on Netflix, The Frozen Ground is getting great viewership and is finally found a place to shine.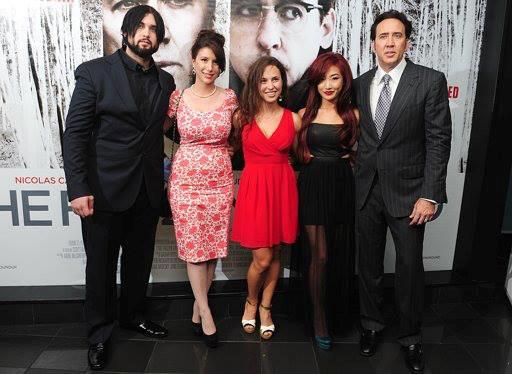 Weston Cage, Danelle Cage, Natasha Coppola-Shalom, Alice Kim and Nicolas Cage walk the Red Carpet at the premiere of The Frozen Ground.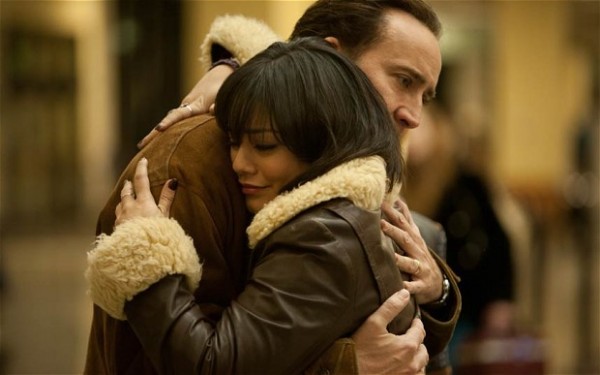 Vanessa Hudgens and Nicolas Cage in The Frozen Ground. (image courtesy of Lionsgate).
Jessica Rawden of cinemablend.com noted, "Movies people did not see during their original runs and may in some ways feel like new content, are gaining new light is honestly fascinating to watch."
Chrome The Series is becoming the best reviewed and most watch action thriller on Amazon Prime (image courtesy Pendragon Pictures)
One of the freshest new action adventures on Amazon Prime is the best selling TV show Chrome: The Series starring Natasha Coppola-Shalom. She is the grandniece of Francis Ford Coppola, Nicolas Cage's niece, and the cousin of Roman and Sofia Coppola. Chrome, considered "not your parents sci-fi" and "a comic-book come to life" by its millions of Anime and Cosplay fans, stars Natasha as a demure and powerful flying robot who, alongside a silver pleaurebot android aptly called Chrome, fights to bring light to a dystopian cyberpunk world of robot slaves and haves and have-nots.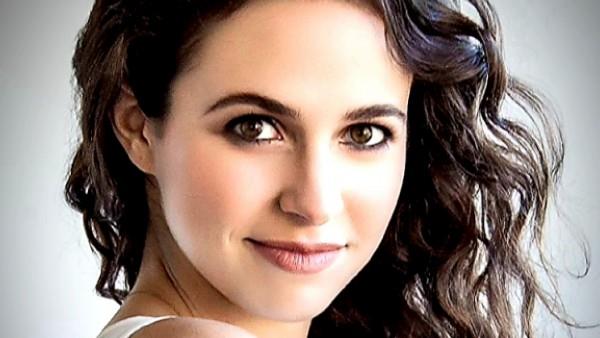 Above: Natasha Coppola-Shalom co-stars in the hit, Chrome The Series on Amazon Prime.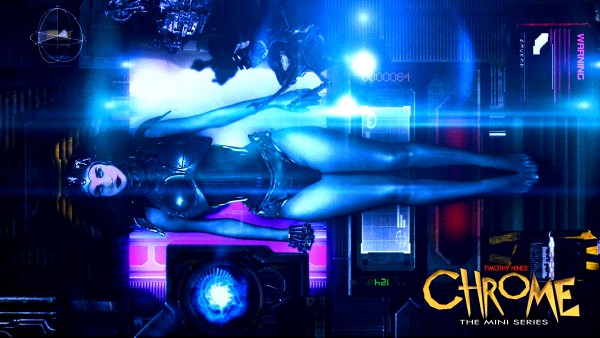 Amazon Top 50 Reviewer Benjamin Trotter raved, "Chrome is awesome! CyberPunk meets Graphic Novel meets Anime come to life. Fun and fresh dystopian world. With the half hour watch!"
"We finished filming Season one of Chrome: The Series just prior to the Coronavirus outbreak. Very, very lucky," adds famed scifi feminist director and creator of Chrome, Timothy Hines. "Most of Los Angeles is still shut down. We are so fortunate to be an Amazon Prime hit alongside other best sellers like The Boys with new satisfying content."
Above: Susan Goforth as EL the Reclaimer in Chrome: The Series streaming on Amazon Prime Video
Chrome: The Series also stars Anthony Piana, Susan Goforth (10 Days In A Madhouse, War of the Worlds The True Story), Broadway veteran and founder of ACT Connecticut Katie Erin Tomlinson and Natasha Coppola-Shalom.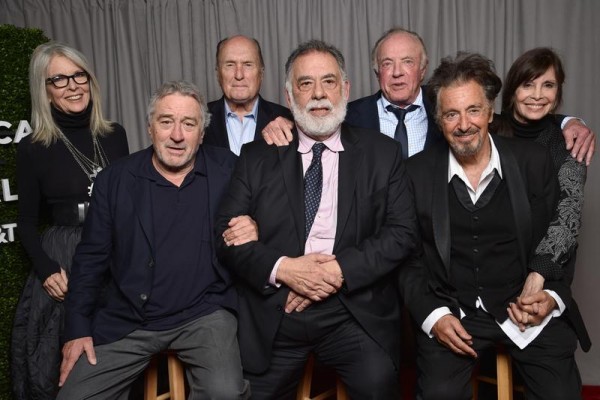 Director Francis Ford Coppola with Godfather cast members Diane Keaton, Robert De Niro, Robert Duvall, James Caan, Al Pacino and Talia Shire (courtesy Tribeca Film Festival).
Francis Ford Coppola, who is widely considered one of the greatest filmmakers of all time, just announced he is to release a whole new take on The Godfather III titled Mario Puzo's The Godfather, Coda: The Death of Michael Corleone.
Coppola told Deadline.com, "For this version of the finale, I created a new beginning and ending, and rearranged some scenes, shots, and music cues. With these changes and the restored footage and sound, to me, it is a more appropriate conclusion to The Godfather and The Godfather: Part II and I'm thankful to Jim Gianopulos and Paramount for allowing me to revisit."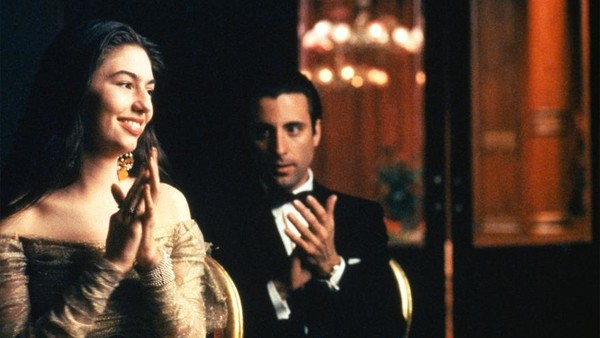 Sofia Coppola and Andy Garcia in The Godfather III (courtesy Paramount Pictures).
The film will receive a limited theatric release in December 2020 for its 30th anniversary and then release on video on demand services shortly after, just in time to enjoy for the Winter holiday season.
Above – Chrome The Series on Amazon Prime featuring Natasha Coppola-Shalom.
Video Link: https://www.youtube.com/embed/TEeFKldV9OU
Media Contact
Company Name: Pendragon Pictures
Contact Person: Susan Goforth
Email: Send Email
Phone: 1+ 310-480-0837
City: Los Angeles
State: CA
Country: United States
Website: www.pendragonpictures.com