Imuabanbds Jsc Has Came Out To Be One of the Top Real Estate Company With Diverse Portfolios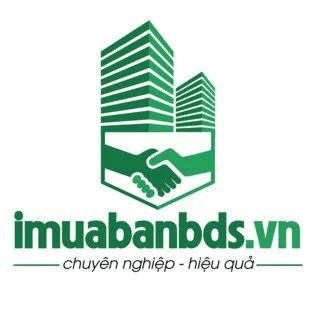 Imuabanbds, Jsc, is Focused on Helping Clients Rent, Buy, and Sell Real Estate That Best Suits Their Needs.
Da Nang City, Vietnam – September 8, 2020 – IMUABANBDS, JSC, is focused on helping clients rent, buy, and sell real estate that best suits their needs.
The company has reaffirmed its commitment to its clients by announcing That they will intensify their focus to help clients rent, buy, and sell real estate that best suits their needs.
IMUABANBDS, JSC is one of the leaders in the luxury real estate market in Vietnam, and is engaged in purchasing and selling residential, office, retail, lands, and warehouse real estate.
The company embraces a comprehensive approach to solving complex problems, from selecting a suitable apartment or premises for business development, or consulting issues.
"We are always moving forward. Our work's principle is constant development, improvement of the quality of services, and expansion of the range of activities we offer. The company soon plans to gain a worthy position in the emerging markets of investment contracts and land, expand participation in development projects, and promote its services in Vietnam's most developed regions. As a responsible realtor, IMUABANBDS has an impeccable reputation as a reliable business partner, providing the potential for dynamic development and allowing us to look to the future with confidence," said Phan Thanh Nguyễn, while talking about the company.
"By providing professional services, our company cares about the client's well-being and his business's prosperity. When we choose an apartment or a house, we think about family values, pay attention to even the client's request, and take full responsibility for the ongoing operations. Our advice has helped our partners to navigate the real estate market and make the right decisions," Thanh further added.
Imuabanbds.vn is the online office of the IMUABANBDS, JSC real estate agency. The website presents comprehensive databases for almost all objects relating to real estate in Da Nang City.
The website aims to create the most convenient tool that will help solve such problems as buying and selling real estate. With the help of online forms, you can quickly apply for individual selection to sell, buy, and rent an apartment. The commercial real estate section also contains databases of offices, retail, and warehouses.
Apartments: Find apartments to rent or buy in the apartment sale and rental section.
Warehouses: If you need to rent commercial premises in Da Nang City, find it in the "house for sales" section.
Land: The company allows access to various options to find land with their advanced listings of land, plots, and farms in Da Nang City and the rest of the country.
IMUABANBDS, JSC has been working in the Vietnam real estate market since 1993 with representation in Da Nang City. Hardly anyone can provide such a wide range of services as IMUABANBDS, JSC. The company guarantees you:
Wide choice
Deal security
Best conditions
IMUABANBDS, JSC, will help you to find what you were looking for. Visit https://imuabanbds.vn for more information.
Media Contact
Company Name: IMUABANBDS, JSC
Contact Person: Phan Thanh Nguyen
Email: Send Email
Phone: 0935373173
Country: Vietnam
Website: https://imuabanbds.vn/