Jessup Manufacturing Company: Leaders in Anti-Slip Safety Products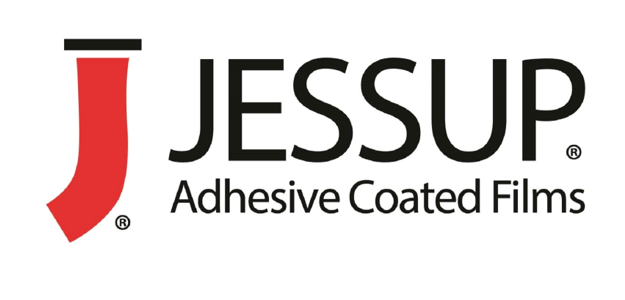 Jessup Manufacturing is a worldwide manufacturing business with expertise in adhesive-coated and laminated materials. Headquartered in McHenry, Illinois, the Jessup team boasts over sixty years of experience, offering component parts, site safety equipment, and graphics in photoluminescent films and sheets. Offering products and solutions for a wide variety of industries, the company has created tens of thousands of custom and branded solutions for their customers. With two manufacturing plants in the United States, Jessup creates graphics materials that offer slip-resistance, reliable adhesion and unequaled performance. This is why Jessup Manufacturing Company is the preferred choice for printers and businesses.
Jessup graphics media and anti-slip technologies are now providing safety in every sense of the word. Currently, with the vital initiatives around the world to upgrade health and safety practices in public spaces – especially in grocery stores, pharmacies, and healthcare facilities—
the leaders in anti-slip safety at Jessup are now being relied upon for virus-related safety signage materials. Open as an essential business, they take their role in helping business encourage social distancing and helping to communicate public safety guidelines and health regulations clearly and effectively.
Essential in the current worldwide health crisis, applications for Jessup's products and services also remain evergreen. Delivering exactly what customers need for an endless variety of applications in industries that range from manufacturing, safety, and transportation to sports and fitness, retail, and healthcare, they are truly the experts in anti-slip technology. Create a safe path of egress for your business with the trustworthy resources offered by Jessup. They have the emergency glow-in-the-dark exit sign you need. With photoluminescent technology you can count on in a crisis, look to Jessup. You'll find the green exit sign or emergency exit only sign you need to create a safe pathway for your building's occupants.
If Jessup doesn't have exactly what you need, they'll make it for you. If you have a unique product or solution in mind, you can customize with Jessup Solve + Make™. The obvious go-to provider for any product related to anti-slip tapes and treads and for engineering safety, the heart of Jessup is the desire to keep people safe in all areas of life—both in work and play. For example, Jessup understands that superior traction gives athletes the ability to reach their highest levels of performance, and yet their products are also there to maintain the highest standards of safety on off-shore oil rigs and off-road earth movers. Count on Jessup for the resources you need.
Whether your business is providing essential services and products during the pandemic, or you're looking for graphics you can trust, Jessup is here to help, with six decades of safety engineering behind them and all the information you need on applications, codes, and standards to get you started right. For an in-depth look at Jessup products, you can view their guides and galleries or talk to an expert for the answer or resource you need at their website, jessupmfg.com
Media Contact
Company Name: Jessup Manufacturing
Contact Person: Robert A Jessup
Email: Send Email
Phone: 888-711-7735
Country: United States
Website: www.jessupmfg.com