Max Of Max Maxima to Nurture Over 1,000 Aspiring Entrepreneurs To Build Profitable Portfolios
Successful entrepreneur and business coach, Max Chua, continues to create high-flying portfolio managers through the "Max Intelligent Growth Strategy"
Max Chua has been able to write his name in the history books in the world of online trading by not only being a successful online entrepreneur and trader but also creating the next generation of highly profitable portfolio managers. Max has been able to transact more than $80 billion in the global financial market in his over 10 years in the industry and created the "Max Intelligent Growth Strategy" to nurture aspiring entrepreneurs and leaders.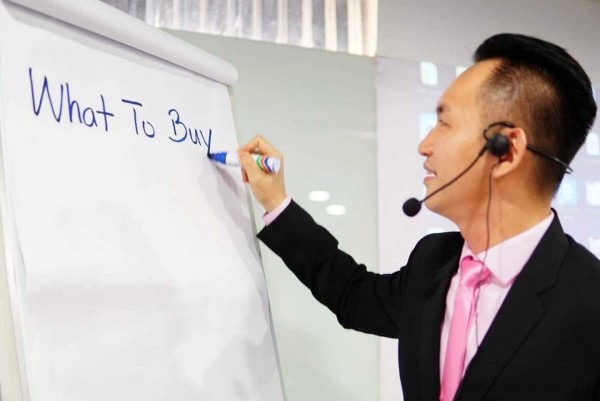 Max Chua did not have the easiest start to his entrepreneurial journey, earning just $50 in his first month. However, his passion and diligence kept him going and he has grown to become one of the most sought-after portfolio managers in the world, working with top international financial institutions to manage their funds and multiply them.
Prior to following his entrepreneurial dream, Max worked as an advisory consultation for private portfolios thanks to his educational background in economics, accounting, and finance. His working experience includes holding positions with 10 different financial institutions
Over the years, Max Maxima has purportedly gathered a lot of experience and subsequently based his values on 3 principles – Time doesn't wait, Cashflow = Freedom, and Mindset. Max has learned these 3 key lessons over the years and has implemented them in his business as a coach and entrepreneur.
The approach adopted by Max Chua as a trader, coach, and portfolio manager has helped him to succeed over the years. He has been able to hone his skills over the last decade, showing his expertise in major financial markets, regardless of the asset, from currencies to global equities, and precious metals, automating his trading with an internet-enabled laptop.
Max's efforts as a coach have continued to yield remarkable results, with one of his students already running 38 accounts across different markets. One of his leaders, who was promoted from a student, has also created and is currently managing a portfolio worth over $1 million in just a year.
For more information about Max Maxima please, visit the company's website or follow their social media handles on Facebook and Instagram.
About Max Maxima
Max Maxima was founded by Max Chua, an experienced online trader and portfolio manager to coach, train, and groom aspiring entrepreneurs and leaders to build a highly profitable portfolio online using the "Max Intelligent Growth Strategy".
Media Contact
Company Name: Max Maxima
Contact Person: Max Chua
Email: Send Email
Phone: +60123806638
Country: Malaysia
Website: https://maxmaxima.weebly.com/