China Based Show Charm Hair Precision Electronics Brings High Quality Laser, IPL Hair Removal Devices to Global Markets
Every woman wants silky, smooth skin, and today's latest laser hair removal and rejuvenation products are just meant for them. China based Show Charm Precision Electronics (Shenzhen) Co is a global supplier of high quality and reliable hair removal and rejuvenation devices based on the latest technologies.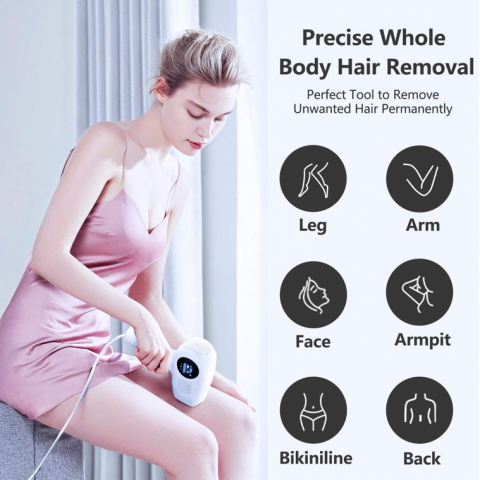 Show Charm hair removal factory presents various Laser hair removal products for easy and effective removal of skin hair using laser, IPL or freezing point technologies. These are household, portable gadgets that can be carried anywhere to keep the skin looking fresh, raw and young. All products carry user friendly features such as LED displays, touch controls, gear adjustments, automatic protection with shutdown, etc.
The Laser Hair Removal machine is a five gears adjustable laser removal hair machine. The device can be used across the body, and is also good for skin rejuvenation. Painless and adjustable, the device has one-touch lighting adjustment, five light energy levels, and the gears can be adjusted to adapt to different locations. The device carries a service life of 500,000 times and can be used for multiple skin types.
The Handheld Hair Removal machine is meant for use at home, office or while traveling. This is a best seller, and uses IPL hair removal technique with laser. Available for a cheap price, the device can be shipped to wholesalers and distributors across the world. Features include customized logo, automatic flash, long lasting hair removal up to eight weeks, five gear adjustment, continuous light and automatic shutdown for protection. The device has a detachable lamp holder and offers 300,000 flashes of life.
The Freezing Point Hair Removal device is popular and offers whole body, bikini area hair removal with IPL laser technique. Meant for sensitive skin, the device offers five light levels, automatic protection, digital display, half a million lights, and 500,000 flashes.
Show Charm Precision Electronics (Shenzhen) comprises highly trained 40 workers with over 10 years of experience, and a team of 200 workers available to work in day and night shifts. The company accepts PEM and ODM orders from international clients, including Australia, Korea, the UK and other countries.
About
Show Charm Precision Electronics (Shenzhen) Co., Ltd was established in 2012. We are focused on the beauty & care product manufacturing, including hair removal, hair curler, hair straightener, hair comb, led facial mask, electronic toothbrush, and other individual beauty devices.
For more information, please visit: http://www.showcharm.net/
Media Contact
Company Name: Show Charm Precision Electronics Shenzhen Co., Ltd
Contact Person: Michael Lin
Email: Send Email
Phone: 13410188995
Address:53-8, Building, Fuan West Road, Fuchengao Community, Pinghu Street, Longgang Dist.
City: Shenzhen
State: Guangdong
Country: China
Website: showcharm.net