Black+Decker™ Launches Line of Bug and Fly Zappers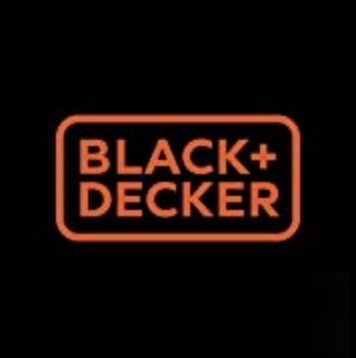 The pestering relationship between homeowners and flying insects comes to an end as Black+Decker™ announces the launch of a line of bug zappers. The new line of bug and fly zappers have been designed to help homeowners control flying pests, minimize insect-borne diseases, and dare to enjoy quality time outdoors.
When they are left to pester, flying bugs like mosquitoes and gnats can take the fun out of a romantic date on the patio, a quiet time in the garden, a supposed fun time at camp, or worse, cause sickness. Black+Decker's™ line of bug zappers signals a non-toxic and chemical-free solution to this problem. Using harmless UV black lights, the devices lure flying insects in from a distance and zaps them.
For indoor and outdoor use, Black+Decker™ has devised six (6) bug zappers. Each bug zapper is designed to meet varying specifications and needs. From tabletop traps to easy-hang lanterns, Black+Decker™ makes sure that there is a bug zapper for every occasion. With pleasant UV glows and an aesthetically delightful outlook, Black+Decker™ ensures that its bug zappers bring some decorative value wherever they are installed. A Typical Black+Decker™ bug zapper comes with a UV bulb, an electric grid, and in some models, a removable tray designed to catch zapped insects.
All Black+Decker™ bug zappers come fully assembled and ready to use. They are powered by electricity and can run comfortably 24/7 for up to a year, after which a UV bulb change is recommended by Black+Decker™. The bug zappers come with a custom cleaning brush to aid maintenance.
After months with her bug zapper, Ralph Breault, a happy customer, had this to say "We ordered this to hang up and keep the mosquitoes away from us. It attracts all of the mosquitoes flying around the right to it and zaps them so they won't bother us. It can be hung up like we do or even just set down on a table. Very impressive product." She accompanied the glowing remark with a five-star rating.
Apart from an obvious distinction in style and appearance, Black+Decker's™ bug zappers differ in capability. While some are suited for outdoor use, others are perfect for indoor use. They operate with an electric power ranging from 5 to 36 watts. And with an area coverage ranging up to 1 acre, one bug zapper from Black+Decker™ is usually enough. Some models of the bug zappers cover shorter distances.
Black+Decker™ runs a successful Amazon store. The following are bug zappers listed on its Amazon sales channel:
For more information about Black+Decker's™ bug zappers, use the media contact outlets below
Media Contact
Company Name: Black+Decker's™
Contact Person: Artem Khvochtchev
Email: Send Email
City: Lakewood
State: NJ
Country: United States
Website: https://www.amazon.com/BLACK-DECKER-Electric-Mosquitoes-Coverage/dp/B084Q29MC3