Dyspepsia Pipeline Insight, 2020 by DelveInsight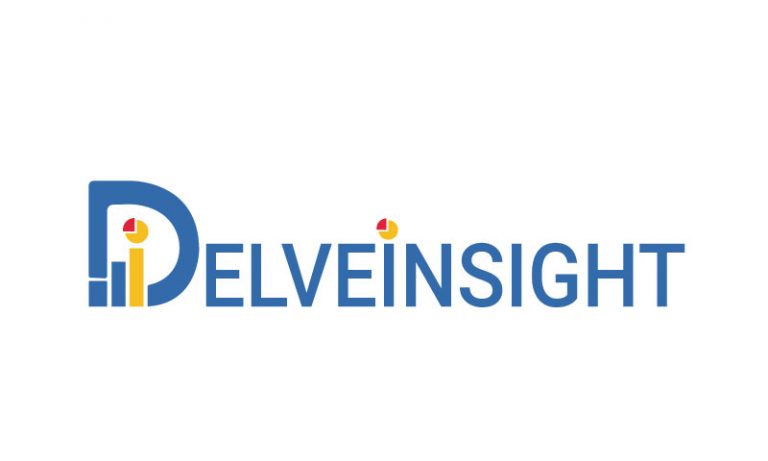 (Albany, US) DelveInsight has launched a new report on Dyspepsia Pipeline
"Dyspepsia Pipeline Insight, 2020" report by DelveInsight outlays comprehensive insights of present clinical development scenario and growth prospects across the Dyspepsia market. A detailed picture of the Dyspepsia pipeline landscape is provided, which includes the disease overview and Dyspepsia treatment guidelines. The assessment part of the report embraces in-depth Dyspepsia commercial assessment and clinical assessment of the Dyspepsia pipeline products from the pre-clinical developmental phase to the marketed phase. In the report, a detailed description of the drug is proffered including mechanism of action of the drug, clinical studies, NDA approvals (if any), and product development activities comprising the technology, Dyspepsia collaborations, licensing, mergers and acquisition, funding, designations, and other product-related details.
Dyspepsia is a common symptom with an extensive differential diagnosis and a heterogeneous pathophysiology. This condition is very prevalent and throughout the world varying with population-based estimates based on the definition used. The majority of patients with symptoms of dyspepsia are eventually categorized as having functional (idiopathic, non-ulcer) dyspepsia (FD), means no obvious cause for the symptoms present. FD is one of the most common gastrointestinal disorders, and imposes social and economic burden worldwide.
View Free Sample Page:- https://www.delveinsight.com/sample-request/dyspepsia-pipeline-insight
Dyspepsia Pipeline
Limited late-stage pipeline activities has been observed in Dyspepsia, besides, most of the trials are either completed or suspended or terminated as per the CinicalTrials.gov. Key players, such as Zeria Pharmaceutical (Acotiamide: Phase III in Europe), RaQualia Pharma, ISOThrive, Jiangxi Qingfeng Pharmaceutical and others are involved in developing treatment for Dyspepsia. Renexxion has a product named Naronapride (ATI-7505), which has successfully completed several Phase II clinical trials for the treatment of multiple FD, gastrointestinal disorders including CIC, and GERD. It is a oral tablet formulation. In July 2018, Sinovant Sciences and Renexxion announced the collaboration to pursue the development of Naronapride in Greater China. As part of the collaboration, Renexxion has granted Sinovant an exclusive license for the development and commercialization of Naronapride in the People's Republic of China, Hong Kong, Macau, and Taiwan. Deal terms include license fee payments, commercial milestones, and tiered royalties. In 2016, Renexxion announced about the positive guidance on the design of the final pivotal trials required for NDA filing for Naronapride. There are no recent updates available for this candidate. Apart from this, RaQualia Pharma has completed the Phase I clinical trial of RQ-00000010 (5-HT4 partial agonist) for Gastroparesis, Functional dyspepsia, and Chronic Constipation in the United Kingdom 2013. In addition to this, the company is planning to investigate its motilin receptor agonist, RQ-00201894 for Gastroparesis, FD, as well as Post – operative Ileus in Japan. ISOT-101 is a patented product of ISOThrive. It is designed to restore the normal localized microbiome at the Lower Esophageal Sphincter (LES) from an unusual gram-negative predominant state to a normal predominantly gram-positive healthy state, and thereby stop acid reflux at the root cause. As per the company's pipeline portfolio, this candidate is in Phase I clinical development for FD. However, there is no visibility about the clinical trials for this candidate in CinicalTrials.gov. Jiangxi Qingfeng Pharmaceutical is Aolanti Weipang Tablets a multi-center, randomized, double blind, placebo-controlled Phase IIc study. The purpose of this study is to evaluate the safety and validity of these tablets in patients with Postprandial Discomfort Syndrome of FD.
Marketed drugs included in the report
Acotiamide (Acofide): Zeria Pharmaceutical and Astellas Pharma
Emerging therapies included in the report
RQ-00000010: RaQualia Pharma
Dyspepsia Report Scope
The Dyspepsia report provides an overview of therapeutic pipeline activity and therapeutic assessment of the products by development stage, product type, route of administration, molecule type, and MOA type for Dyspepsia across the complete product development cycle, including all clinical and nonclinical stages.
It comprises of detailed profiles of Dyspepsia therapeutic products with key coverage of developmental activities, including technology, collaborations, licensing, mergers and acquisition, funding, designations and other product-related details
Detailed Dyspepsia research and development progress and trial details, results wherever available, are also included in the pipeline study.
Coverage of dormant and discontinued pipeline projects along with the reasons if available across Dyspepsia.
Download free sample page:- https://www.delveinsight.com/sample-request/dyspepsia-pipeline-insight
Table of content
1. Report Introduction
2. Dyspepsia
3. Dyspepsia Current Treatment Patterns
4. Dyspepsia – DelveInsight's Analytical Perspective
5. Therapeutic Assessment
6. Dyspepsia Late Stage Products (Phase-III)
7. Dyspepsia Mid Stage Products (Phase-II)
8. Early Stage Products (Phase-I)
9. Pre-clinical Products and Discovery Stage Products
10. Inactive Products
11. Dormant Products
12. Dyspepsia Discontinued Products
13. Dyspepsia Product Profiles
14. Dyspepsia Key Companies
15. Dyspepsia Key Products
16. Dormant and Discontinued Products
17. Dyspepsia Unmet Needs
18. Dyspepsia Future Perspectives
19. Dyspepsia Analyst Review
20. Appendix
21. Report Methodology
Related Reports
About Us
DelveInsight is a Business Consulting and Market research company, providing expert business solutions for life science vertical and offering quintessential advisory services in the areas of R&D, Strategy Formulation, Operations, Competitive Intelligence, Competitive Landscaping, and Mergers & Acquisitions.
Media Contact
Company Name: DelveInsight Business Research LLP
Contact Person: Yash Bhardwaj
Email: Send Email
Phone: +919650213330
Address:304 S. Jones Blvd #2432
City: Las Vegas
State: NV
Country: United States
Website: https://www.delveinsight.com/