Trendsetter Artist, Lorenzo Gabanizza, Releases His Latest EP Titled "Someone Waiting At Their Door"
The EP, comprising of 3 melodious songs, will be available for streaming and downloading on Spotify, iTunes, and all other digital music platforms on September 11.
Lorenzo Gabanizza, an eclectically multifaceted signature style singer/songwriter is pleased to announce the release of his newest EP on September 11. Comprising of 3 singles – "Someone waiting at their door," "It's been" and "To sing for you," This groundbreaking EP is not only melodious but sophisticating and mesmerizing.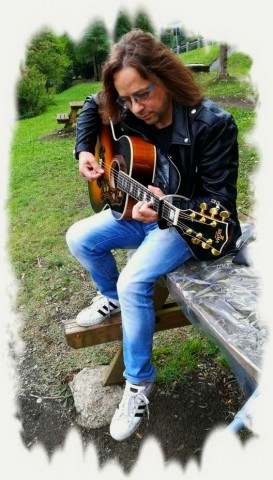 Lorenzo Gabanizzaa very popular artist known throughout the country, popular urban blogs with his name continuously popping up on Sound Cloud, Spotify just to mention a few. He always captures people's attention with his intonation and clarity. The combination of the intricate, beautiful and classical guitar sound, as well as the passionate, melodious voice, make Lorenzo Gabanizza stand out among his peers. His music career is defined with incredible collaborations with top artists and producers to create music that makes people feel elated. According to the artist "Music for me isn't just a river of flowing notes, but a way to bring back home people who got lost, a way to heal the suffering ones, and a way to touch the hearts of people."
The new EP features tracks with intricately carved melodies and delicate effects that can be best described as ethereal and otherworldly, yet suited for human consumption. The new EP is produced by Lorenzo Gabanizza, with the mixing handled by Stefano Bedini and published by Label Italian Way Music. Also, the cover art was made by photographer Tobe A. Roberts IV. On the EP features the great fiddler Ian Cameron, who won a Grammy in 2013 with his album "Rumbadoodle." The mastering of the EP, as will be for the whole album, was handled by Don Tyler, an L.A. located Grammy and multiplatinum engineer who worked for Bob Dylan, Neil Diamond, Pink Floyd, James Blunt… among others.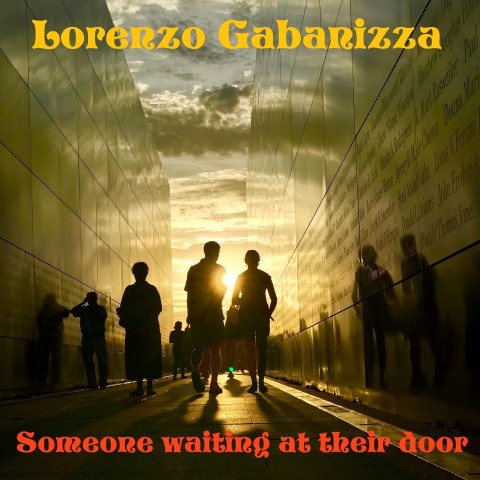 The title track, "Someone Waiting At the Door," is dedicated to the victims of the World Trade Center attack. The song condemns the awful act and it remembers the loss as well as the pain of families affected by it. The second track, "It's been" is a bluegrass song that perfectly fits the folk acoustic tradition and worth mentioning is the terrific pedal steel and mandolin riffs. Another incredible track which is the third, "To Sing For You" is an old acoustic tune to offer a quiet and magical moment to listeners. It is written and composed by Scottish bard Donovan, the sixties Icon of "Mellow Yellow". The song shines thanks to the fingerpicking style and the harmonica solo that are skillfully blended into a seamless flow.
Every lover of music must listen to this EP. This EP is currently receiving loads of buzz everywhere and at the same time making waves across the world in anticipation of its release. Lovers of good music are encouraged to order and add the tracks to their playlist when it is released.
QUICK FACTS AND HIGHLIGHTS:
Label: "Someone waiting at their door"
Lead Artist: Lorenzo Gabanizza
Tracks: "Someone waiting at their door," "It's been" and "To sing for you."
Connect with Lorenzo Gabanizza on Social Media:
Facebook official: https://www.facebook.com/Lorenzogabanizzaofficial
Instagram: www.instagram.com/lorenzo.gabanizza/
YouTube: www.youtube.com/channel/UCMIvHMXPAPAYcK_0631qRdw
Soundcloud: soundcloud.com/user-170269089
Spotify: open.spotify.com/artist/6Fg1ym1kW0i8l0X7Csl3BY
Media Contact
Company Name: Italian Way Music
Contact Person: George Lee
Email: Send Email
Country: Italy
Website: open.spotify.com/artist/6Fg1ym1kW0i8l0X7Csl3BY