FitTrakker Launches Health Monitoring App For Apple Smartwatch And Mobile
The app provides accurate data to increase energy levels and improve performance. Several unique features make it the most promising app for fitness enthusiasts and professional athletes
Health monitoring devices have become a top priority for many people around the world. To further improve performance and increase possibilities, FitTrakker is introducing their revolutionary app.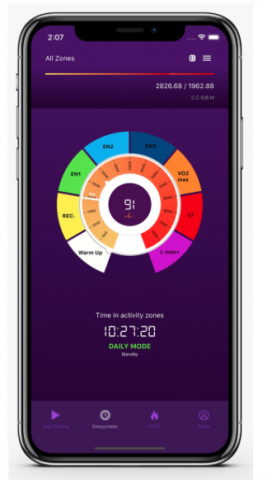 FitTrakker is a health monitoring app for Apple smartwatch and mobile. It offers unique features that differentiate it from other similar applications in the market.
The app uses physiological and scientific methods to calculate performance and give results in colorful graphs and accurate numbers, even to the seconds. It is developed to make use of essential parameters like temperature, weather condition, training within the day, etc.
For more information, please, visit the website.
FitTrakker is a powerful health monitoring application that is a product of many years of scientific research and investigation. The team at Fittrakker checked all other apps in the market, find their shortcomings, and correct them in this device.
One of the most impressive features of FitTrakker app is the ability to use a scientific parameter to calculate human physiology/energy zone. It's the first app to draw a map with colours in energy zones and make calorie calculations by the seconds. The app calculates eight zones, from Warm Up to Lmax (Lactate Maximum Produce), with every zone providing accurate data for an excellent performance.
The app is also useful for all kinds of activities, so no matter the user's favorite type of exercise, they will always have the data to support their effort and improve on their performance.
FitTrakker is built to be used in the sports arena, from students to professional athletes, and help users increase energy, with its over 18 billion possibilities. It is also great for use with medications, improve performance during recreation, and establish excellent health monitoring. Users get to improve personal energy levels that transform their lives and increase productivity.
FitTrakker offers 30 days free trial, after which it is $5.99/month, $29.99/6 months, $49.99/year. There are no in-app purchase and no credit card info before the end of a free trial.
To learn more, please visit their official website.
Youtube channel: https://youtu.be/JFjZUpwCBCk
Media Contact
Company Name: ZoneMaster Inc. / FitTrakker app
Contact Person: Miro Zeravica, CEO
Email: Send Email
Phone: +385951997751
Country: Croatia
Website: www.fittrakker.com