Artist Misan Akuya is all set to release an EP based on the life of an American Black man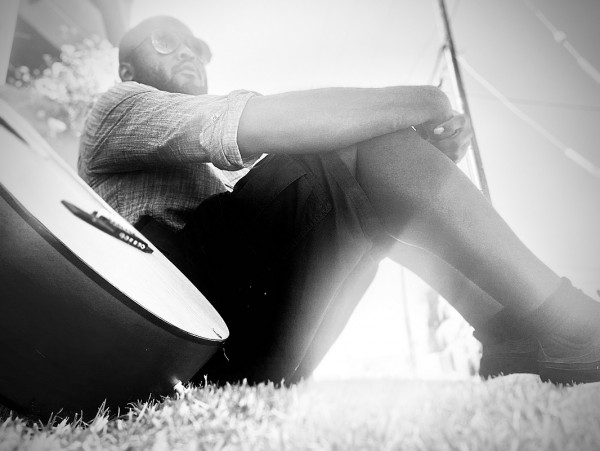 Columbia Maryland born artist, Misan Akuya is a person with a multifaceted career. He enjoys making music, as much as acting and film making. He has had a sense of rhythm and beats for as long as he can remember. He grew up listening to music by legends like Michael Jackson, Prince, The Beatles, among various others. With his upcoming EP "Serial Experiments Black", Misan is bringing a fresh sound of Neo Psychedelic Garage Rock, with a hint of post-punk, post-rock, art rock, and noise rock.
Scheduled to release on September 4, 2020, "Serial Experiments Black" is an EP inspired by the George Floyd incident. He also dedicates this EP to Chadwick Boseman, one of the greatest black actor who succumbed to death after a long battle with cancer. The EP will comprise of 6 mellifluous tracks that will hit straight to the heart. Misan has left no stone unturned in making this EP as earnest and modest as possible.
Telling about his upcoming EP, Misan says, "The murder of George Floyd made me think about what it is like growing up in America as a black man. 'Serial Experiments Black' is about Black, a young black man who experiences isolation, existential loneliness, racism, and raises to have strength, resilience, and the will to overcome. It is also inspired by my experiences with love and love lost in behind racism."
Misan's taste in music has evolved. As soon as he hit his early teens, he drowned himself into a newfound fascination for rock music. But on growing older, his obsession with artists like Pink Floyd and Guns and Roses intensified. It wasn't until he moved to LA and witnessed the beauty of local music, that he discovered the true meaning of music. The likes of Elliot Smith and Yoko Kanno made Misan realized how simple it is to make the music that you so desire, without seeking permission from anyone, but yourself.
He has always been surrounded by music while growing up. He was in a church choir and has alongside taken piano lessons from the church organist. He has been a part of his elementary school band, where he used to play the clarinet. He also knows how to play drums, and has been a band member, until moved to LA in 2014. So in a way, there was always a musical side to him, but it wasn't until the pandemic hit the world that he decided to give it a shot. He hasn't left the path of acting and filmmaking, but with music, Misan is adding a feather to his cap.
Misan urges his fans to rise and challenge the outdated beliefs and the broken system that we are a part of. He asks them to forget about petty things in life and focus on more important issues that prevail in our society.
Listen to the upcoming EP "Serial Experiments Black" on Misan Akuya's iTunes Page.
Media Contact
Company Name: Misan Akuya Entertainment
Contact Person: Misan Akuya
Email: Send Email
Country: United States
Website: misanakuya.com