Christian Author Calls for Fresh Commitment to God's Truth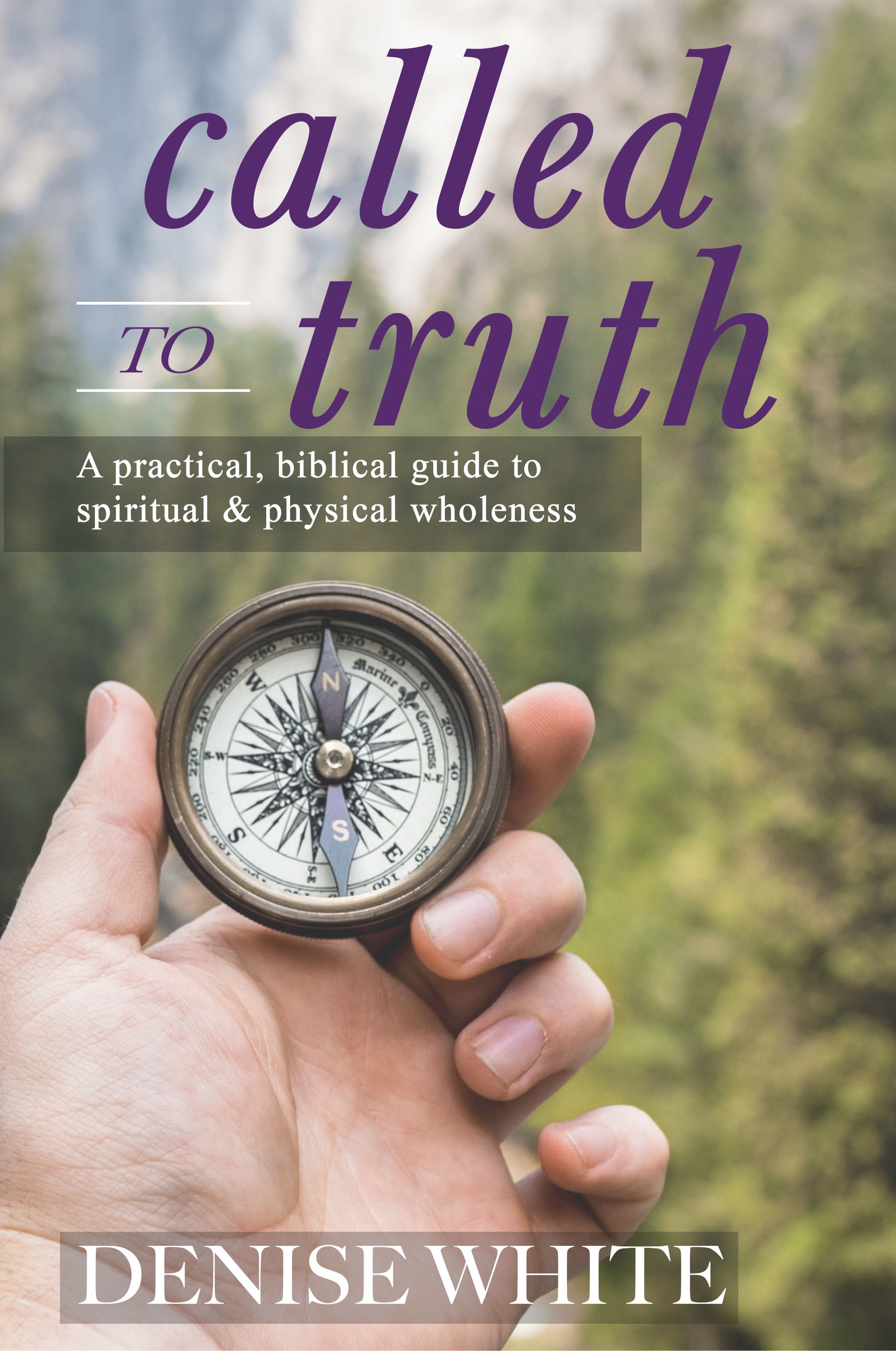 I didn't expect to finally discover a writing that completely exposes such a direct path to victory in Christ. This book caters to both the devoted life-long Christian and those who count today as the first day of their journey with Christ. Much of life is spent at war with the symptoms of a root cause. If you want to get to the bare root of what's been holding you back, this is the book for you. — Pastor David Jordan, NOW Church, Plainfield, IL.
Long time Christian worker and Kharis Publishing author, Denise White, writes that victory in Christ is not only possible but also attainable, if only Christian believers will commit afresh to discovering and following all of God's truth. Her book titled, Called to Truth – A Practical, Biblical Guide to Spiritual and Physical Wholeness, is now available in bookstores nationwide.
CHICAGO, Ill. – June 25, 2020 – Why do many Christians still feel lost or defeated, even though they go to Church and pray regularly? Is it possible to experience an ongoing sense of victory and joy in Christ? Christian worker and author of Called to Truth, Denise White, maintains that sustainable spiritual breakthrough is a possibility for every Christian, if there is a radical commitment to follow all of God's truth.
New Mindset:
She wrote from her personal experience of failure and frustration and the journey that led her to discover God's grace and peace. According to Denise, this journey to freedom begins with a new mindset, "Mercifully, God showed me how my way of thinking had led me into defeat and frustration. Trying to solve problems, with worldly knowledge, left me dismayed and discouraged. God's word says "to be strong and courageous." Why was I feeling so buried alive with despair? I had made mistakes because of my lack of knowledge and disobedience. I was buried alive with despair because there was a mountain in my life. At the time, I had no revelation of how God had given me tools of spiritual truths to move my mountain. The tools that I was using were the resources of the world and my efforts. The tools of the world were not moving my mountain but keeping me in bondage to those mountains. My journey to truth began when I surrendered my life and my way of thinking to His, and I wanted Him to show me the way to freedom."
Commitment to all of God's Revealed Truth:
Author noted that the next step after a renewed mindset is to seek and accept all of God's truth as revealed in the Holy Scriptures. She cautioned Christians against a 'pick and choose' attitude towards the Word of God. Again, using her own example, she writes, "The more truth that was penetrating my being, the more I searched for answers and a deeper understanding. "For the Word of God is quick, and powerful, and sharper than any two-edged sword, piercing even to the dividing asunder of soul and spirit, and of the joints and marrow, and is a discerner of the thoughts and intents of the heart" (Hebrews 4:12). The truth of God reveals His amazing power. When His power is revealed to us, it frees us from bondage. Part of my search for truth began with Mark 16:15-20, John 14:12, and Revelation 10:11. I knew God's word was true, so why was I not seeing evidence of Mark 16 in my life. According to Mark 16:15-20, those who believe are to cast out demons; speak in new tongues; remove Satan from their lives (take up serpents); anything we drink (receive into our soul) will not hurt us; and lay hands on the sick and they will recover. Additionally in John 14:12, Jesus said those who believe would do what He did, and we would do greater works when He ascended to go to the Father. Why was I not seeing this? What truth did I not yet know or understand? Where are the believers who have faith for these things? I wanted to be one of those that believe!! Revelation 10:11 says we are to overcome Satan in our own lives and have a testimony. I wanted my testimony. After asking, seeking, and knocking, spiritual truths were revealed to me."
Spiritual Breakthrough:
As a Christian continues to follow all of God's revealed truth, there will be real spiritual breakthrough, including a legitimate experience of God's miraculous works in ones dailiness. Does it mean that there will no longer be challenges? Denise pushes hard against that notion, "After salvation, it is a lie if you think everything in your life will be easier. It is just the beginning of the good fight of faith. Life with Jesus Christ brings freedom, but it is a battle to keep Satan and the world from stealing that freedom. Once you have a personal revelation of God's truth in your own life, your heart's desire will be to help others know the same freedom. The Word of God never says the faith walk is easy, but the rewards are immeasurable which include eternal life. What does freedom through Jesus Christ mean to me? It means that I have accepted Jesus Christ as my LORD and Savior. It means I can talk to God any time, and I am never alone. It means the Holy Spirit is my Guide. He will lead me into living a life of obedience. It means I no longer agree with fear because it comes from Satan, the father of lies. It means I know that I am commanded by God to love myself, and I will not let Satan tell me otherwise. It means I fear God and want to please God, not man. It means that Jesus Christ defeated Satan. Through Jesus Christ, I am saved, healed, delivered, preserved, and made whole. It means the Word of God, God the Father, God the Son, and God the Holy Spirit are the only places that I will find complete and absolute truth. Truth is freedom!" In fact, the book is sprinkled with real examples of God's miracle-working power in answer to prayers and in response to His mercy, not because there were no more challenges to the believer, but precisely because God is with us even in the midst of tough times, as we follow Him faithfully.
Denise White's book, which was recently released by Kharis Publishing, an imprint of Kharis Media LLC, is now available wherever books are sold.
Available on Amazon: https://www.amazon.com/dp/1946277568
Book retailers and organizations are able to order directly through Ingram Content Group or from Author Clearance at: https://www.authorclearance.com/contact/
About Kharis Publishing:
Kharis Publishing, an imprint of Kharis Media LLC, is an independent book publisher focused on inspirational and faith-based books. Kharis' dual mission is to give voice to underrepresented writers, and equip orphans in developing countries with literacy tools. That is why, for each book sold, the publisher channels some of the proceeds into providing books and computers for orphanages in developing countries, so these kids may learn to read, dream, and grow.
Learn more at: https://www.kharispublishing.com/
Media Contact
Company Name: Kharis Media LLC
Contact Person: Maribelle Martinez
Email: Send Email
Phone: 4795998657
City: Aurora – Chicago
State: IL
Country: United States
Website: https://www.kharispublishing.com