Steve Mariotti, Founder of the Network for Teaching Entrepreneurship (NFTE) and Best-selling Author, honored with Lifetime Achievement Award in Education By IAOTP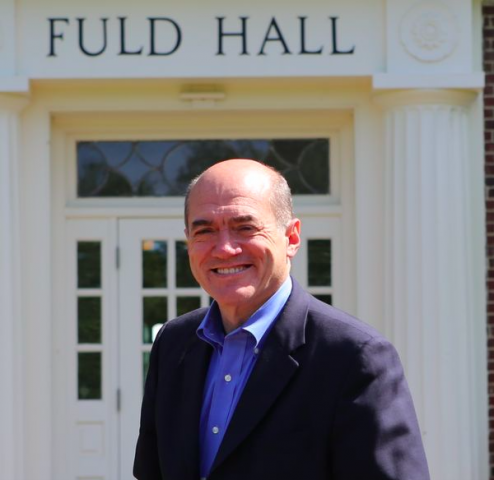 Steve Mariotti, best-selling author and the founder of the global nonprofit Network For Teaching Entrepreneurship (NFTE) was selected for this year's Lifetime Achievement Award in Education by the International Association of Top Professionals (IAOTP).
This prestigious award honors his proficiency, creative contributions and dedication to the field of education and the millions of young people who have benefited from his work.
The International Association of Top Professionals Lifetime Achievement Award honors top-achievers who have helped move the needle in their fields. Mr. Mariotti will be honored at IAOTP's Annual Awards Gala at the end of this year with the Lifetime Achievement Award. Stephanie Cirami, President of IAOTP stated, "Choosing Mr. Mariotti for this honor was an easy decision for our panel to make. Mr. Mariotti's commitment to facilitating change within his community proves what a genuine leader he is. He demonstrates integrity and makes a wonderful addition as an honored Lifetime Achievement Member and we cannot wait to call him onto the stage at the Plaza Hotel in December for this honor."
Mr. Mariotti has dedicated over 30 years to bringing entrepreneurship and business ownership to millions through bothNFTE and the millions of copies of his books that have been sold and distributed.
Mr. Mariotti's career has touched nearly every aspect of business. He started as the youngest senior analyst in Ford's Motor Company's history before launching Mason Import/Export Services in New York City. A few years later, Mr. Mariotti became a special education teacher in some of the most difficultschools in New York City. It was then that Mr. Mariotti launched the South Bronx Entrepreneurial Education Project. Inc. which soon became the National Foundation for Teaching Entrepreneurship in 1988.
Thirty years later, NFTE has now helped more than 1,000,000 youth globally with entrepreneurship education and Mr. Mariotti's textbooks and curriculum are used in 22 states and 12 countries. Aside from his successful career in entrepreneurship and education, Mr. Mariotti is a sought-after speaker, lecturer, regular Huffington Post contributor and a best-selling author. His latest book GOODBYE HOMEBOY won the 2020Independent Press Award for Education.
Looking back, Mr. Mariotti attributes his love of education to his education, mentors he had along the way and his passion for helping people learn how to support themselves financially.
He says his work is very gratifying and hopes that others will consider a teaching career in low income communities.
When not working, he enjoys chess, hiking, collecting rare books and attending seminars at the Institute for Advanced Studies in his hometown of Princeton, NJ. For the future, he hopes to continue making a positive difference in people's lives any way that he can.
For more information, please visit stevemariotti.com or follow Steve on Facebook @SteveJMariotti or Instagram @SteveMariotti
For Interview Requests Contact Michael Beas at Atlas Elite Partners [email protected]
Media Contact
Company Name: Atlas Elite Partners
Contact Person: Michael Beas
Email: Send Email
Phone: 704-771-4865
Country: United States
Website: http://stevemariotti.com