Animated Family Feature 'Agathe-Christine: Next Door Spy' is a Mystery for the Kids
"There's such a quaint charm to the quiet 'NEXT DOOR SPY'," wrote Film Inquiry.
Los Angeles, CA – June 22, 2020 – Snoop around with the witty and wise 'AGATHE-CHRISTINE: NEXT DOOR SPY' and you'll find that things aren't quite what they seem. Now available on InDemand here: https://bit.ly/2V8Aaxd.
Now available on various digital streaming platforms is Danish writer/director Karla von Bengtson's (Tigers and Tattoos, Princess Rita, The Shadow in Sara) newest Danish mystery animation, AGATHE-CHRISTINE: NEXT DOOR SPY.
AGATHE-CHRISTINE: NEXT DOOR SPY "presents a hero who saves the day more with smarts than action, a case that most kids feel like they could solve, and has just enough imagination to appeal to the youthful day-dreamers," wrote Film Inquiry.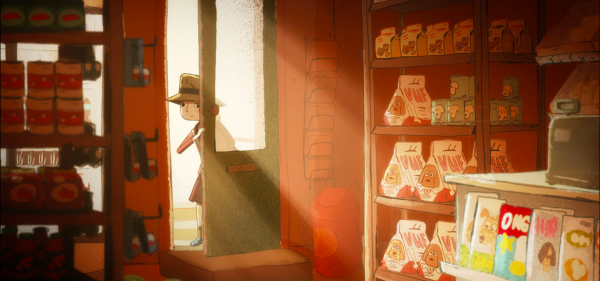 Visually unique for its use of "cut-out" animation, AGATHE-CHRISTINE: NEXT DOOR SPY follows ten-year old Agathe-Christine, or AC, who dreams about mystery from her new family's basement, where she's established a little detective bureau. But while solving the first mystery, she soon finds herself involved in a much more complicated case, bigger than she ever imagined.
"Agathe-Christine is a positive representation of girlhood, because she is a self-starter, understands the art of negotiation, and she is not afraid to advocate for herself, though at times her imagination gets away from her," wrote Moms.com.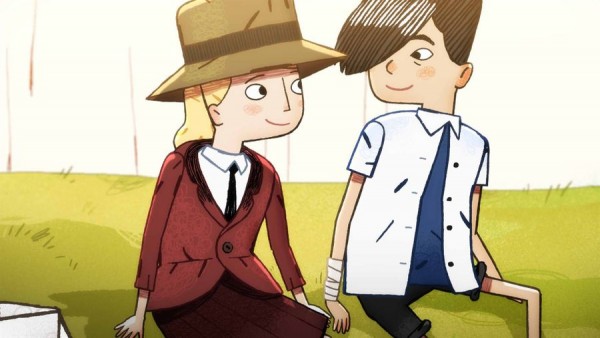 TriCoast Entertainment has released AGATHE-CHRISTINE: NEXT DOOR SPY onto various digital streaming platforms (InDemand, Amazon, iTunes, DirecTV, AT&T, FANDANGO, FlixFling and Vudu).
Watch the trailer here: https://www.youtube.com/watch?v=Y9oiXreie8w.
Produced by Copenhagen Bombay and in co-production with CB Sverige AB, AGATHE-CHRISTINE: NEXT DOOR SPY was funded with support from New Danish Screen, The Danish Film Institute and with production support from the Swedish Film Institute. The family animation features voiceovers by Anne-Grethe Bjarup Riis, Simone Edemann Møgelbjerg, Oliver Bøtcher Herlevsen, Søs Egelind, Tommy Kenter, Kristine Sloth, Dar Salim, Albert Rudbeck Lindhardt, Mille Lunderskov and Harald Kaiser-Hermann.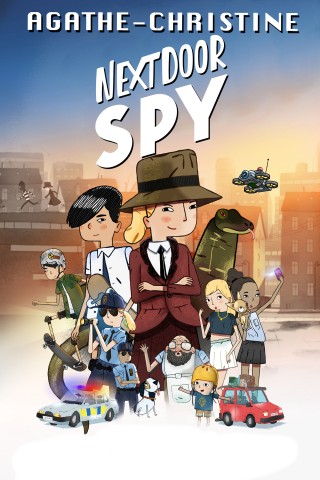 Agathe-Christine: Next Door Spy (2017, 77 min.) Written and directed by: Karla von Bengtson. Executive Produce: Sarita Christensen. Producers: Mette Valbjørn Skøtt & Fie Ørnsø. Film editor: Linda Jildmalm. Music Composers: Nathan Larson & Lanre Odunlami. Denmark, English. Copenhagen Bombay, TriCoast Entertainment.
PRODUCTION COMPANY: Copenhagen Bombay: Copenhagen Bombay was established in 2006 and is currently owned by film producer and director Sarita Christensen. The goal of the company's productions is to create original content for children and young people. Company attaches particular importance to the development of new talents, original tales and unique looks and designs. With films like Carsten & Gittes Film Ballade (2008), The Apple & The Worm (2009), Tigers & Tattoos (2010), The Secret of the Ice Flower (2012) The King of the Poems (2014) and Get Santa (2016), the company has been behind a long list of original films for children and young people.
About TriCoast Entertainment:
TriCoast Entertainment is a premium Domestic Distributor, representing the best of U.S. and international films: in theaters, on VOD, on DVD and TV. Sister company to TriCoast Worldwide and TriCoast Studios, the company is located at the Studio facility in Culver City, Los Angeles.
Founded by: Strathford Hamilton and Marcy Levitas Hamilton.
Visit: https://www.tricoastworldwide.com/
Media Contact
Company Name: TriCoast Entertainment
Contact Person: Jenna Wilen
Email: Send Email
Phone: 3104587707
Address:11124 Washington Blvd.
City: Culver City
State: California
Country: United States
Website: http://www.tricoastworldwide.com