Talented Tricia Greenwood Brings Succor in These Trying Times with "Under the Radar"
American award-winning songwriter, singer, and author, Tricia Greenwood, drops a new album featuring inspirational songs to lift the spirit amid the global pandemic
Video Link: https://www.youtube.com/embed/V1fT5QPUzkI
Tricia Greenwood has again reiterated her goal of delivering soul-lifting music as she aims to use her talent to affect millions of lives positively with the release of "Under the Radar." The 11-tracker, which is already receiving massive airplay on KISS FM features inspirational songs, including "Too Good" and "I'm Coming Home." In the album, the talented songwriter serenades music lovers with her melodious rendition of the powerful lyrical content of the songs.
Tricia Greenwood has grown over the years to become a popular voice in the music industry, with her lyrical strength, captivating performance, and amazing wordplay standing her out of the pack. Tricia has carved a niche for herself as an act that uses music as a tool for self-expression, creating experiences with each of her projects.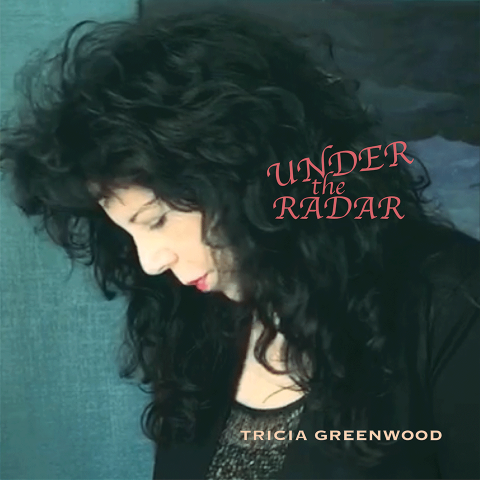 In her latest work titled "Under the Radar," Tricia hopes to provide relief to troubled hearts in "Too Good." The lyrically-rich song contains lines that would inspire females who are dealing with domestic abuse to get out on their own. In her tradition, Tricia offers an amazing blend of melodious voice and strong words, inspiring women while speaking strongly against domestic violence that has unfortunately been on the rise in recent times.
The COVID-19 pandemic is another crisis that has continued to ravage the globe. In lending a voice to the plight of people fighting the virus directly and indirectly as well as soldiers that put everything on the line and cannot come home, Tricia also wrote "I'm Coming Home." The song off the "Under the Radar" album is written to give hope to the millions of people in this category and basically stating that there is light at the end of the tunnel. Her new albums video is on YouTube at https://youtu.be/V1fT5QPUzkI
Tricia also doubles as a graphics designer at Master Groove Cutters, making amazing album covers for musicians. Tricia Greenwood is often referred to as the Renaissance Woman, a title received after releasing a book called "Beautiful Thinking" in 2019.
"Under the Radar" is currently available in digital download and CD, at www.heartspeakmusic.com and Vinyl at www.mastergroovecutters.com.
For more information about Tricia Greenwood and her projects, please visit – www.tricia-greenwood.com
About Tricia Greenwood
Tricia Greenwood is a Bay Area Recording Artist born in upstate New York. The talented act began her music career in 2003 when she released her debut album titled "No Fear in Love." She has gone on to capture the hearts of music lovers worldwide, working with other big names in the industry.
Media Contact
Company Name: Tricia Greenwood Music
Contact Person: James Perry
Email: Send Email
Phone: 408-691-3339
Country: United States
Website: http://www.heartspeakmusic.com/