Top Brazilian Swimmer Seeking to Win in the US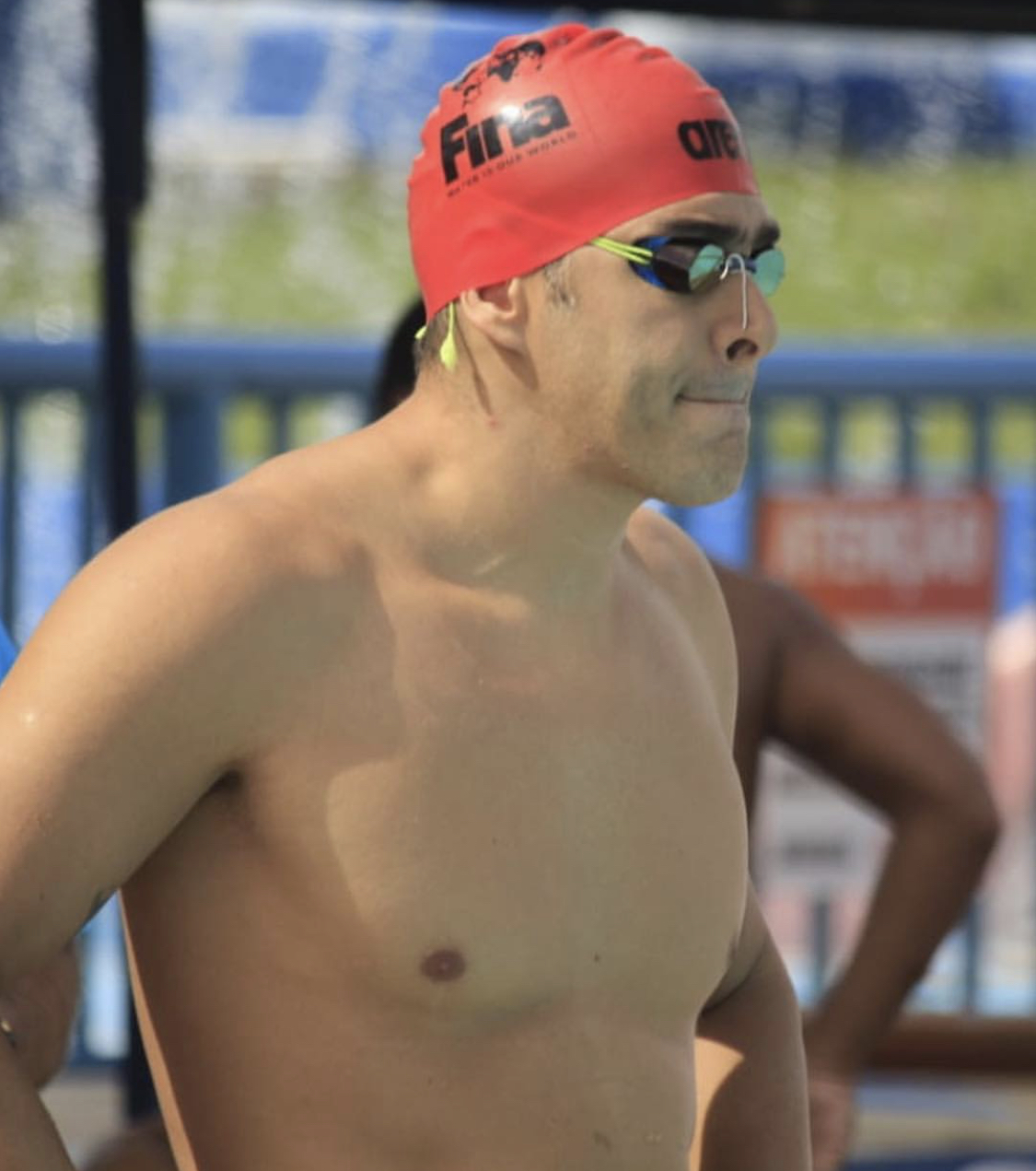 Rodrigo Macedo Mensur, recognized as one of the best swimmers from Brazil, concentrates before an International Swimming Federation (FINA) meet.
By: Daphne Rodriguez
Orlando, FL – Rodrigo Kalil Macedo has been swimming since he was a child and all along his career he has performed at the top of the sport. But it is in the past three years that the Brazilian has dominated the sport in South America and has even won national competitions in the United States.
In 2018 Macedo medaled heavily in the South American Swimming Championship winning one gold medal, two silver and a bronze all in elite level events which include the 100 butterfly and freestyle.
Before that, he won back to back gold at the national Brazilian Swimming Championship tournament cementing him as one of the best swimmers in Brazil.
Earlier this year he began dipping his toes in US competitions like the YMCA National Meet where again Macedo won Gold making him an international medalist.
"Rodrigo is known all around Brazil as he has reached the top of the sport. He has won every national medal there is. His next conquest should be in the Olympic pools of America", suggested Alexandre Pussieldi a preeminent swimming coach and commentator in Brazil and the United States.
"In fact he has already competed in the US and has shown to be among the best," Pussieldi added.
Macedo is competing this year in another national championship and is among the favorites to make the Olympic team for Tokyo 2020.
"My career is at a high right now and I am looking forward to competing internationally more often. I need new challenges and want to mine for gold in the US," said Macedo enthusiastically.
Like any other top athlete, Macedo has his own line of swimwear very popular in Brazil. His brand Mansur Sports can also be seen on billboards and signs at any given swim competition. Recently the Montverde Academy one of the most elite sports academies in the United States invited him to serve as judge for various athletic events.
Macedo also dedicates time and money through his foundation to building pools and teaching kids from urban areas how to swim encouraging them to stay out of trouble.
Media Contact
Company Name: El Norte
Contact Person: Pablo Torres, Executive Director
Email: Send Email
Country: United States
Website: www.bellavistacommunications.com