AN-G RELEASES NEW SINGLE TITLED 'YOU STILL BROKE'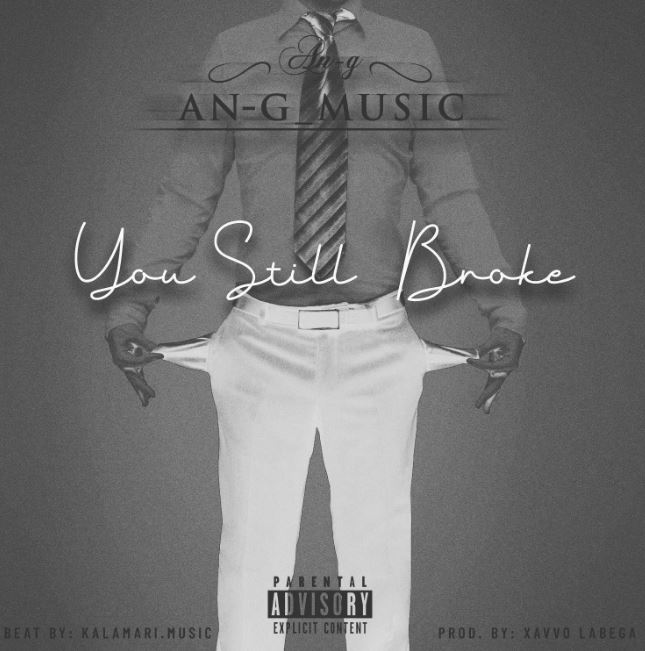 You Still Broke: charming rhythm yet instructive lyrics
An-g, an artist known for her golden voice that captivates both young and old announces the release of her new single titled, 'You Still Broke'. The song, which is released under AN-G Label, speaks against all social vices and describes how those vices ruin many dreams, shatter many hopes and kill creativity when they are not addressed on time. Through her new single, An-g, who is a campaigner for good life, admonishes youths to abstain from drugs, unprotected sex, prostitution, and shun other vices.
Talking about a young music maestro that has the package: voice, face, and gait that can catch attention and arrest interests of listeners, then one is describing no one but An-g. Listening to 'You Still Broke', a great music enthusiast is bound to be enthralled by her delivery, sonorous voice, great lyrics, rhythm and the message in the song. The beat of 'You Still Broke' was mixed by Kalahari Music and the song was produced by Xavvo Labega.
While responding to questions asked by a team of journalists, Angelique Bowers popularly known as An-g said, "The primary motivation for my music is my environment. In fact, my music is my haven because I have been through a lot and I always put my emotion into my music. Whenever I listen to my music, I always remember what I've been through and I don't ever want to go back neither do I want any youth to experience what I've experienced in life. No one should go that low and that is why 'You Still Broke' is made to guide every youth"
This new single is a radical departure from the usual hip hop & RnB culture as it goes way above the usual. The track leaves no one out, irrespective of age or orientation as it has something for everyone. Furthermore, 'You Still Broke' enchants listeners' souls and satisfies ears that long for good music. For an artist who has Beyonce, Missy Elliot, Eminem, and many other great artists as her role models, listeners should expect more from An-g and her new single. For your listening pleasure, you can order 'You Still Broke' on iTunes, Spotify, Soundcloud, and other music outlets.
For more information:
Instagram: @an.g_music
Facebook: @an.g_music
Soundcloud: @an.g_music
Spotify: An-G
Media Contact
Company Name: AN-G Label
Contact Person: Media Relations
Email: Send Email
Country: United States
Website: www.an-gmusic.com