Donate a Well Today: Join Hope Spring to invest in clean water and sustainability
The water poverty alleviation charity, Hope Spring announces Shop for a Cause and donations. A unique opportunity to use your spending power to provide a well to a community, ensuring clean drinking water is available to families who live there https://watercharityshop.hopespring.org.uk/product/well-donation/. 100% of your money brings clean water to people in need.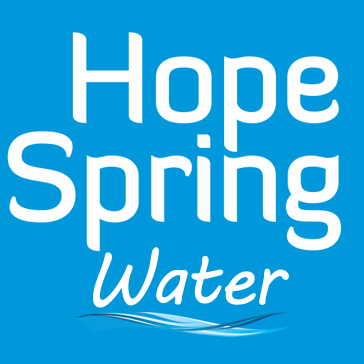 Hope Spring takes a no-frills approach to water poverty alleviation. That means every single pound donated to Hope Spring Water is spent on providing water to developing communities in Nigeria and other parts of Africa where we work.
Getting involved with water for Africa is easier than you think. Up to 60% of water sources across Africa are currently failing. Sometimes, a well is shared by more than one community, which means your donation impacts even more lives. Each well that is built with your donation ensures families in the beneficiary community will not have to walk several miles daily to access water
Clean water changes everything! Not only does water play a fundamental role in the day-to-day survival of every human being, but also in the development of future generations. Hope Spring helps with creating open wells and providing water for schools.
Video Link: http://www.youtube.com/embed/CiVt9zMYBhc
Your donation will have a secondary impact of helping children, especially girls get an education. Children who have access to clean water have a better chance to stay in school. In communities where water sources are more than xy minutes' walk from home, girls are sent to fetch water instead of being sent to school. Your efforts will ensure that their work continues to help with the water crisis throughout the region.
Also for every donation, a plaque with your name or business name is crested to the well; alternatively, you may like the plaque to be dedicated to the memory of a loved one. And where the community has a literate elder, you may receive a letter of thanks from the village elder/elders.
Help a water charity today and leave a legacy of life for tomorrow!
About Hope Spring
Hope Spring is a water poverty alleviation charity which provides water to developing communities in Nigeria and other parts of Africa where they work. Their major efforts are targeted to communities that are having difficulties accessing safe clean water. Assistance to a community can be in the form of a well, borehole construction, or rainwater harvesting training. Hope Spring projects typically work in partnership with an institution of learning such as a school or a university, who deliver a sanitation and hygiene workshop as part of a project.
For more information kindly visit https://www.hopespring.org.uk/about-us/
Media Contact
Company Name: Hope Spring
Contact Person: Temi Odurinde
Email: Send Email
Phone: +44 1981 541339
Country: United Kingdom
Website: https://watercharityshop.hopespring.org.uk/